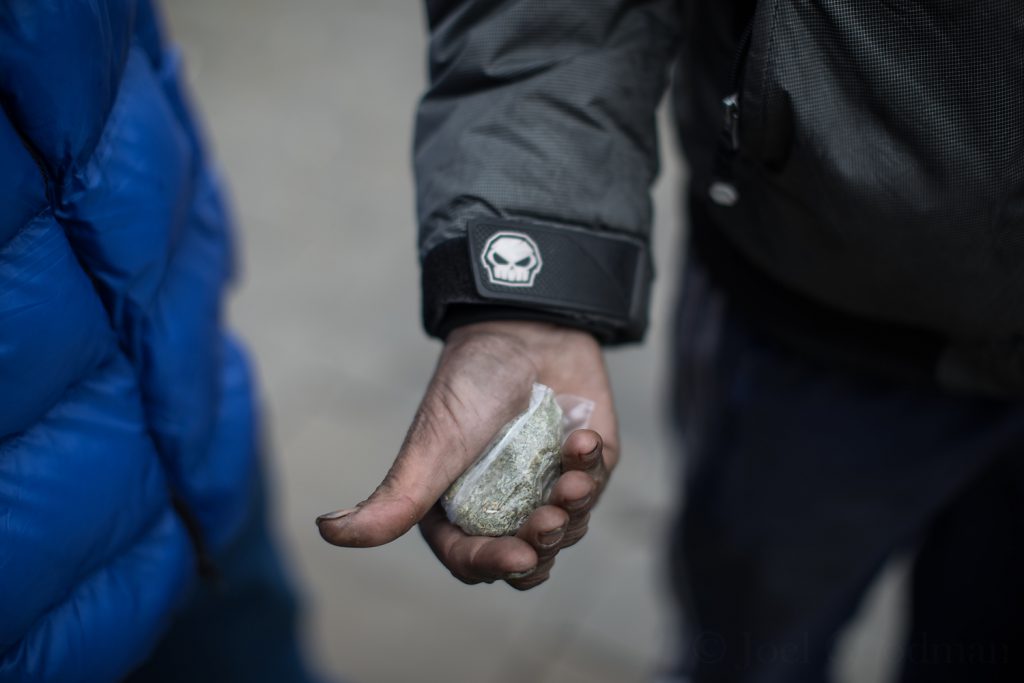 Many of you will have seen the recent news coverage on Spice, and probably like everyone here at Street Support felt frustrated, not knowing what can be done to help and make the situation better.
The sad reality is, there's very few known solutions. NPS (or New Psychoactive Substances) are easily available and unpredictable. There are hundreds of different synthetic cannabinoids which have different effects on people using them, some more dangerous than others. Many users have collapsed and have needed hospital treatment, especially in recent weeks, which has resulted in support and emergency services becoming overwhelmed.
The underlying reasons for an increase in this drug use by people who are homeless are complex and not yet fully understood.
Those working closely with people on the street report that is very difficult to build up trust or even have a conversation with people on Spice. While alcohol and even other drug users tend to have periods of the day where they are coherent and able to communicate, many users of these new substances are often using them almost constantly. These substances are cheap, and easy to get hold of, despite significant efforts by the police to stem the supply.
What is Spice, where does it come from and why is it so dangerous?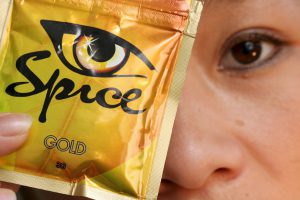 Click here to find out more in-depth information.
Dealing with a Spice overdose
Experts have put together this leaflet about Spice which includes information on what to do if you see someone who has overdosed. Please read and share with your networks, friends and family. [Download the PDF.]
Find a specialist drop-in centre
To find support and treatment for someone on Spice or any other drug, here are 4 drop-in centres:
Lifeline (Eclypse) – Under 18s
Eclypse will assess Spice users within 48 hours of referral.
Monday to Friday 9.15am – 5pm (extended until 8pm on Wednesday for peer mentor group)
103 Oldham Street, M4 1LW – Map
0161 839 2054
MIDAS – Over 18s
MIDAS can provide medically assisted withdrawal and a variety of treatments for Spice users.
Monday to Friday 9.00am – 17.00pm (extended until 8pm on 3 week-day evenings) & Saturday AM
Daily group drop-in: 9:30am – 11:30am
43A Carnarvon Street, M3 1EZ – Map
0161 2140770
Tuesday & Friday 2.00pm – 4.00pm
27 Houldsworth Street, M1 1EB – Map
0161 2350744
Monday to Thursday – 10.00am – 2.00pm & 5.00pm – 8.00pm
Friday to Sunday – 10.00am – 2.00pm
Harvey St, Stockport, SK1 1YD – Map
0161 477 6344
Give differently

Whilst there are many reasons people beg for money in the street, it is almost impossible to know whether what you give will help or harm someone. Most people working with people on the streets advise not to give money for this reason.
If you want to help individuals without the risk of making things worse, you can donate through Big Change or local organisations that ensure the money is spent where it can really help.
Local charities and voluntary groups supporting people who are homeless need your support. You can: