When you think of the basic rights we should afford to all people, what first comes to mind?
Housing, perhaps? A safe and warm place to call home and offer shelter. Food too? The ability to afford to put a meal on the table – ideally filling and nutritious – but essentially something to sustain a human life. Healthcare is also up there, right? Someone helping you manage your health and look after your body, being treated for your ailments when you're most in need.
Can homeless people vote?
What about the right to vote, though? Participating in your country's democratic process? Using your voice and having a say over the policies that will shape society and your own life?
When experiencing homelessness, rough sleeping without an address makes it far more more difficult to vote. Whilst the hidden homeless – couch surfers or people staying in temporary accommodation like hostels and B&Bs – can use the address where they spend a substantial amount of their time – for people without a roof, how do you exercise your democratic right?
When you're already struggling to access housing or the support services you need to help you off the streets or your friend's couch, having a say in the policies that might influence that is all the more important. So how do we make that happen?  How do we give the estimated 6000 people experiencing homeless people across Manchester alone their vote in the upcoming General Election?
Helping homeless people vote in Greater Manchester
Well, the Booth Centre and Salford Unemployed and Community Resource Centre (SUCRC) have a solution. Through enabling homeless people to register at their addresses, the men and women who live on the streets of Salford and Manchester can register for either a postal vote or polling station vote, and make their voice heard on Thursday 8th June.
Salford City Council have supported the homeless voting initiative through printing off 500 voter registration forms for the city, (online voting is feasible too with internet access) and across the region, the aim is to have 10,000 people registered to vote ahead of the Monday 22nd May deadline for UK voter registration. With the Greater Manchester mayoral election underway, having a voice in how the region is run is in the hands of local voters, but thousands more voters could have their say in the national election.
Across the UK, Your Vote Matters – a campaign set up for the 2015 general election – provides information on the challenges of voting when homeless, activities to help educate on the democratic process and other ideas on how to enable voter registration and voting when you're without a fixed address for further inspiration.
How to get involved in Greater Manchester
With homelessness having increased 900% in Manchester in the last six years, and with over 275,000 people now without permanent shelter across the UK, having a say on housing policy and employment practises – both key contributors to the visible rise in homelessness across the country – are essential for those most impacted.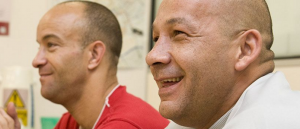 Here's how you can play your part…
For Homelessness Service Providers and Charities
If you work in a homeless support centre or shelter across Greater Manchester, you are free to set up as address from which people can register (though SUCRC also approached their local council and the parliamentary election office in advance). Places are needed in Bolton, Oldham, Trafford and the rest of the region, so if your postcode could be made use of, get the ball rolling.
For Concerned Citizens
If you want to encourage people experiencing homelessness to register to vote, send them in the direction of the Booth Centre if you're based in Manchester or SUCRC in Salford. Talking to people you meet about the candidates, parties and policies that impact them too would be a huge help. , our efforts could make all the difference!
For Press and Media
If you want to help promote the homelessness voter registration campaign, please share the campaign to encourage local authorities to follow Salford City Council's lead and encourage services and shelters to sign up. The Big Issue and The Trussell Trust are on board, so the more we encourage charities, local authorities and people to make this happen, the more we help people experiencing homelessness have their say.
For more information, contact Alec McFadden at Salford Unemployed Community Resource Centre on alec_stuc@hotmail.com