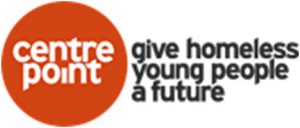 We would like to share an update on the Youth Action Initiative following a recent event.
The initiative is part of the Manchester Homelessness Charter and recently more than 40 young people from across different youth organisations attended an evening where lots of great ideas for going forward were discussed.
The meeting focused on planning for the rest of the year and creating an action plan taking them through to March 2018. Events over the next couple of months include:
Centrepoint Sleep Out on the 19th October
Collaborative and support work with The Youth Council on homelessness documentary
London visit to Centrepoint Youth Parliament in January
Pop up events in collaboration with Youth Stand Together in February
Homelessness awareness week in March, with all universities in Manchester, working in collaboration with The Big Change Society, planning towards music festival 'Stand together'
The session was a great success and it gave the group a boost and it helped encourage more people to join.
Here's what Holly had to say about the event:
"Youth Initiative has their first event called One Voice at Manchester Central Library, they invited
different services and young people from across Manchester. For our first even had an amazing turn
out along with the Manchester Mayor Andy Burnham, who gave a speech on what changes have
already been made since he became Mayer and what he wants to change in the future. This gave us
a positive outlook for the future of Greater Manchester and homelessness. He wishes to make more
changes for younger people making sure our future generations have a positive future ahead of
them. We had speeches form Nadia Bennett and Clare Booth about our achievements so far as a
group and what we have organized and what we would like to do in the future with our action group
and the homelessness charter. And also invited young people to demonstrate and give live
entertainment with poetry and music, some young people shared their own personal experiences of
homelessness. Holly Stead's story of homelessness was shared. Our event was a success and for the
first thing we have organized as group we are very proud and we gained people's interest, which is
what we wanted to achieve. Helping young people and ending homelessness."
We look forward to sharing more updates with you in the coming months.