(A foot-warming tale of kindness and collaboration)
20,000 Pairs of Socks Donated to Homeless Charities in Manchester Over Christmas
It's OK, you've read it right. Not 20 pairs, not 200 pairs, not even 2,000 pairs. but 20,000 PAIRS!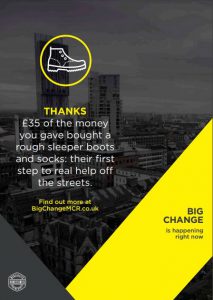 Our story begins with a man seeing a poster in Manchester. The man? Mike Blackburn, MD of I-COM. The poster? Big Change Mcr (see pictured).
And the poster site? Owned and paid for by Manchester City Council as part of their remit to end homelessness. The plot thickens as coincidentally, one of Mike's clients is SockShop who have, as their marketing suggests, 'The World's Largest Sock Selection'.
Mike sees an obvious connection here, goes online and finds Street Support and so enters Gary Dunstan co-founder, (bless his cotton socks). Mike asks the question of Gary 'why are socks so important for people who are homeless'?. Gary then refers to Yvonne from Barnabus in Manchester who explains that clean, dry socks are essential and that rough sleepers may walk many miles during the day, often sleeping in their shoes – causing huge problems such as abscesses and even trenchfoot.
Sockshop wanted to help. I-COM wanted to help.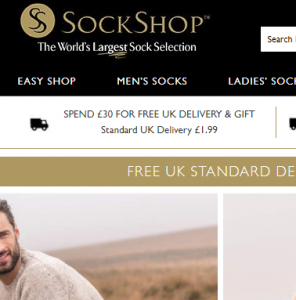 Ever the pragmatist Gary asked 5 of the main charities individually and collectively how many pairs of socks would be enough for the people of Manchester sleeping rough on our streets? For a year. The answer? 20,000 pairs…..
Sockshop said 'yes' and the rest is history. Street Support has identified the local charities and organisations most in in need of new, clean socks to distribute, with huge sock donations being made to Barnabus, Coffee4Craig, Centrepoint, Lifeshare, and Urban Village Medical Practice.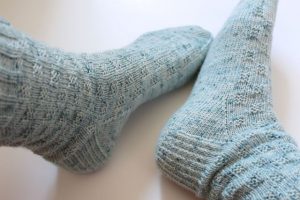 Of course, providing clean, new socks throughout the year, although extremely important, is not going to end this growing crisis and get people into homes. But it goes to show that by working together, charities, businesses, individuals and councils can make a real difference to people's lives and well-being. It's a great start to 2018.
And that's no mean feat….