Street Support Network Resolve Evening 27th March 2018
Since the last Street Support Resolve Evening the weather has improved slightly, the evenings are lighter, giving everyone in the city a much needed boost. However many social factors remain constant and there is still the constant presence of homeless people on our streets needing help and support. There are a number of charities in Manchester providing this support and Street Support is the city's primary resource connecting individuals to essential services.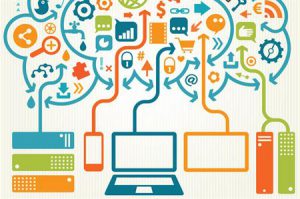 An important milestone has been reached by Street Support insofar as it now has "charitable status". This is a great enabler for funding bids and requests. Given that homelessness has seen a significant increase within Greater Manchester, this is welcome progress. Well done to everyone on the team who helped to make this happen.
In further news, more UK locations have registered their homelessness services with Street Support's resource, including Southampton and Bradford. This is real validation of the work that the team have been doing over the past 2 years and we hope that more cities will be able to join our platform soon. Extending the outreach to other areas of the UK will enable more cities to centralise their resources and we hope that in future Street Support will become a well-known and nationwide reference for anyone in homeless need.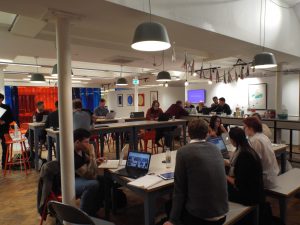 Constant reappraisal and updates to the site are required to improve the wealth of information it can provide, as well as to increase its accessibility to people experiencing homelessness. This makes the work of our volunteer developer community absolutely vital –  from the UX designers and developers re-envisaging the look of the site, to the content writers producing up-to-date news bulletins – all of this work is crucial to the site's ability to support those in need.
We'd like to extend our thanks and gratitude to every single person who takes time out to come and support this invaluable resource.
If you'd like to be involved in the development side of Street Support which takes place Tuesday evening 24th April please visit our Meetup page. We look forward to welcoming you!
This blog was beautifully written by 2 of our fabulous volunteers Linda and Charlotte!!!