With the ever increasing rise in homelessness in Manchester and the nation as a whole, it may seem contradictory to celebrate. However, the achievements of Big Change and The Mayors Homelessness Fund deserve to be celebrated, if only modestly.

The Big Change pays for practical items that individuals need to build independent lives off the streets. So far The Big Change has raised over £200, 000 working with 28 partner agencies helping over 1, 100 individuals.
The Mayor's Homelessness Fund supports frontline services with the same objective of ending rough sleeping and reducing homelessness by 2020. Read more about the fund here. So far the fund has raised over £110, 000.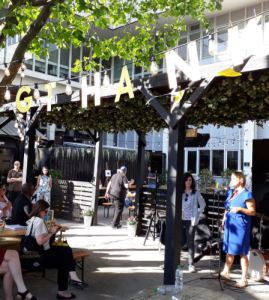 It was a perfect sunny summer's evening, hosted by the lovely folks at Hatch on Oxford Road and funded with the generosity of Kier. In attendance were representatives of various organisations and charities all working together to end homelessness in Manchester. These included, (and apologies if I have missed any out), The Booth Centre, Barnabus, On The Out, The Men's Room, Pledge, Street Support and many more.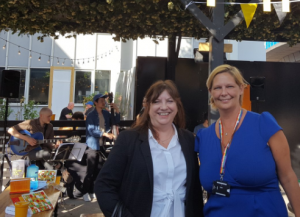 We of course realise that now is not the time to be resting on laurels. But it was an evening of unstructured talking, discussion and the sharing of information in a relaxed informal atmosphere. A breather for those who tirelessly work together towards a single goal.
And last, but not least, a great BIG THANK YOU to all the individuals and businesses who have given so generously to this cause.
#EndHomelessMcr