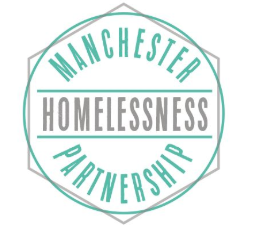 If you´re unfamiliar with Big Change in Manchester, here´s a quick summary and some stats. Big Change is a central fund, where the monies donated go directly to the people who need it most during this housing crisis – people who are currently without a safe home and those who have recently moved into accommodation.
What Does Big Change Pay For?
Here are some recent examples of exactly how Big Change are supporting people.
Big Change paid for a suit for someone currently on the streets to attend the funeral of a close relative. This was not a designer item, (costing just under a hundred pounds). Affording some dignity for the man concerned, who in turn donated the suit to a charity after the funeral.

Big Change pays for mobile phones, (10 pounds per phone which includes  call minutes and texts). This allows very isolated people to make appointments, (support workers, doctors, DWP etc) and wherever possible to make contact with friends and relatives.

Big Change supports people moving from and beyond crisis – turning basic accommodation into a sustainable home. ´Jon´was able to furnish his new flat with the assistance of various local charities here in Manchester. Jon sourced the best possible prices to carpet his ground floor flat, Big Change paid for this.

Transport is always a big problem for people who are or who have been without a home. Big Change regularly pays for for bus and train tickets so people can access support services/charities, attend appointments and keep in touch with friends and relatives. Being able to get about and avoid isolation is crucial when you´re going through tough times.
How Are Donations Governed?
85% of all donations recieved (5% GiftAid) go directly to the people who need it, whilst administrative costs are kept at a bare minimum.
Items for people costing under 100 pounds can be approved, and money released within hours. Big Change doesn´t procrastinate – time can be critical in some situations.
For items costing over 100 pounds, (white goods and furniture for example), a decision goes to panel, (the panel includes those who have personal experience of homelessness). If the decision is approved, monies are normally released with 2-3 days.
Who Refers People For Big Change Funding?
Currently 29 charities/partner agencies are able to support people with Big Change funding. This number is growing.
How´s The Big Change Doing?
Thanks to the dedication and generosity of businesses and individuals, over 227k has been raised and over 1500 people have been supported. These are amazing figures for a groundbreaking Manchester charity.
Big Change gives people the chance to move forward and move on from a life on the streets
How Can You Help?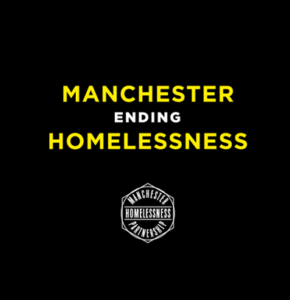 For a fuller picture on Big Change and how you as an individual or organisation can help please visit the Big Change pages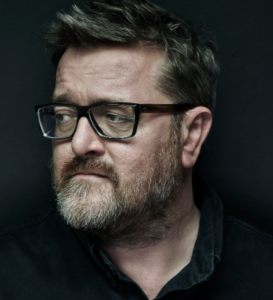 To see more how Big Change is supporting people on a daily basis, please watch this short video, (1 minute) narrated by Guy Garvey – Elbow.
Thanks for your time.