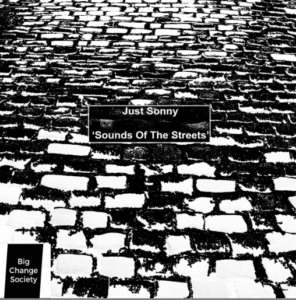 Sound of the Streets is an album by Sonny. Made with some of the extraordinary street musicians you see and hear on the streets of Manchester. The album is available to listen to and download (Pay As You Feel) here. If you like it, please buy it. All proceeds from the album go directly to Big Change which pays for practical items individuals need to build independent lives in their own homes and away from a life on the streets.
Read more about Big Change here.
Street Support would like to thank everyone involved, not only for the music, but for further raising public awareness of this crisis. Here's a few quotes and views from the people who shaped 'Sound of the Streets'.
Sonny – composer/producer
"I wanted to create a project that could hopefully help the wider community that I have been touched by…….. many of them are good honourable people in a very unfortunate situation. I had always wanted to create a project like this as I feel street musicians are often not appreciated enough for there sheer talent, to sit there are and play all day like some of these buskers do is incredible in my eyes."
John Haycock – Features on Shifting & Loose
"It was great to be a part of a positive movement in Manchester city as the issue of homelessness seems to just be getting worse"
James Lyon – Features on Broken Flute & Harmonicise
"What I've found particularly sad and also very humbling, is a common thread amongst a lot of people that I've chatted with, of situations completely out of their control leading them to living on the streets.  It is symptomatic of a very poorly focused social system when something like losing your job, or the actions of a family member, can lead you to lose everything incredibly easily with no 'safety net' available to assist you".
Bart Kak – Features on OORA & Brick Wall
"I was busking for several months around Manchester city centre, I have met and spoken with many homeless people during this time and one thing I have noticed is more and more new faces on the streets…..They are easy targets for dealers and supply is well organised taking away all the collected money. This makes working and helping people even more difficult. Homelessness is not a consequence  of drug addiction anymore. Drugs use is often a symptom of homelessness".
Wembada
"People have become less focused on others around them and only on a narrow path of what they are doing. Instead of caring about those living in the same neighbourhood as them and looking out for one another, people are too encapsulated in their own lives. They then miss the times when those around may be asking for help most"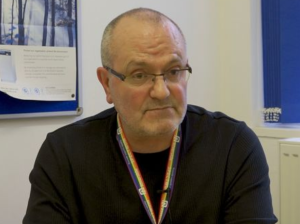 Last but not least we'd like to thank the legendary Mooch from the Big Change. For the part he played in putting this together and for his constant commitment to the very people Big Change support. (And for his constant nagging for me to blog this out).
We hope you like Sound of the Streets. We hope you buy the album. The music and the reasons behind the music are great. Big Change continues to support people into new homes and away from a life on the streets.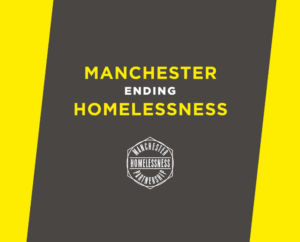 Thanks for your time.