We know how it feels to be released to nothing, to have lost it all and to have to rebuild everything from scratch. Or to have so many obstacles on the outside that things quickly become too much. We know how it feels because we have been through it ourselves.
When On The Out approached us to put a social media 'shout out' to upgrade their website, things moved pretty fast. Following a short and intensive push on Twitter and Facebook, On The Out received an offer from Pledge to redesign their site.
Here it is:
http://www.ontheout.org/
On The Out believe that the best way to understand and to change the system is to have experienced it yourself. This ability to deal with people with genuine empathy and understanding helps people regain their lives and become the people they were always meant to be.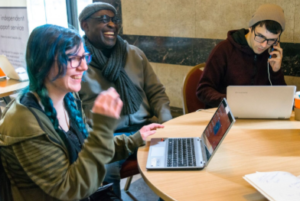 They thought about things people need when they get out, but very often never get. On a very practical level – accommodation, help with benefits and ID.  In some cases, people need help with addiction, health or relationships. But mostly, when people are released from custody, they need someone to be on their side, see their potential and strengths.  Someone who won't just send them to places, but actually go with them. Someone to help without judgement.
They are an amazing bunch of people and we're glad to have helped in a small way. Please take the time to read a little more about On The Out and the incredible work they do.
Thanks for your time and continued support.