RENU – The new furniture shop at Afflecks
It starts with a piece of unwanted furniture. Shabby but without the chic. Then the magic starts. Someone who has been without a home transforms this unwanted item into something beautiful, crafted, worthy of someone's home.
The RENU shop selling unique upcycled art and furniture is now open in Afflecks (Oldham St entrance on the 2nd floor, opposite Soapy J's).
Every purchase supports people experiencing homelessness in Manchester, back into a home and employment. 
With RENU people learn so much – not only how to restore, design and repair. But to begin to believe in themselves and move forward from a life on the streets with new confidence and skills.
Every penny of everything raised goes straight back into the project.
How you can help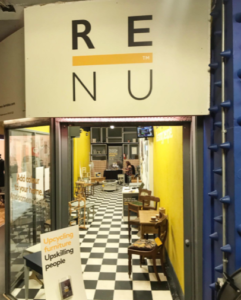 One of the main ways you can help is to buy a piece of RENU furniture. You'll take home something beautiful with an inspiring story behind it.
You could make a monthly donation, a one-off gift, or give your unwanted furniture. You could even sponsor a student to attend the upcycling classes, or become one of our corporate partners.
All this helps to pay for tutoring, rent, materials and equipment and will ultimately make our bigger vision a reality – a more sustainable future for people who are, or have been without a home.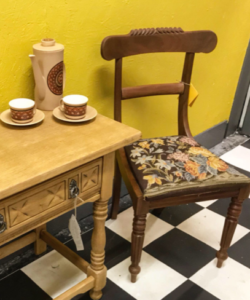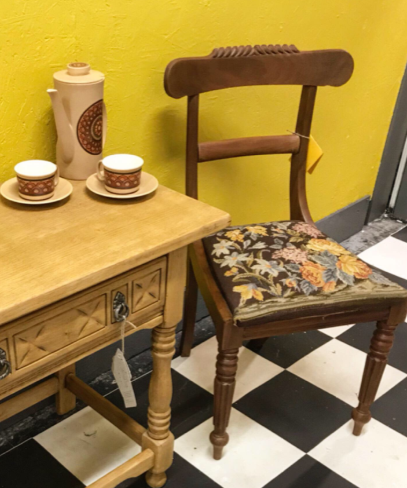 Please pop in and see these amazing pieces – or you can see the whole collection online here
Thanks as ever for your time and continued support.