At the Reading Homelessness Partnership meeting on September 4th, four new Action Groups were formed to tackle key issues in our town.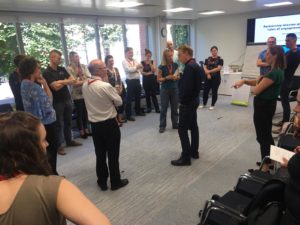 Public Engagement and Comms group (including begging and tents): Vee Hutcheson (RBC), Kirsti Wilson (CONNCET Reading), Anthony Brain (RBC), Jon Yates (BCF), Alexa Volker (BID) andRebecca McDonald (BT Police)
NRPF People/Migration & homelessness: Arjun Malhotra (Red cross), Sunila Lobo (SADAKA), Matt Farrow (RBC), Joanna Slotwinska(RBC), Caroline Evans (RBC) and Ellie Always-Thomas (ST. Mungos) 
Multiple disadvantaged/ Mental health/Substance misuse: Lucy Redfern-Murray (MEAM), Safia Cragg not present on the day (MEAM), Paul King (TVP), Andy Dutton and Mary Lewis (Hope into Action) and Anna Hardy (ASC commissioning)
Private/Rentals: Francesca Yates (Communicare), Sue Richards (Citizen Advice), Tom Ward (Hope into Action), Ruth Watson (Launchpad) and Hollie Humphrey (RBC). 
To read more about the outputs from these action groups, please see the slideshow (below).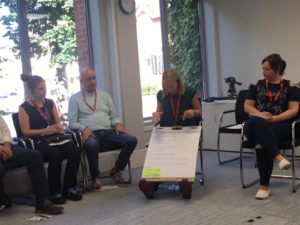 Do you want to join one or more of these Action groups and get involved? Email reading@streetsupport.net and we will connect you with other people in that group.