Flavio is a qualified economist and IT worker from Romania. In March 2019 he was sleeping rough at Luton Airport as he arrived in a desperate search for work.He had previously been working in a warehouse in Coventry and had returned to visit his wife in Romania as she had cancer but his job in Coventry then ended unexpectedly.
He told us that the airport was warm but sleeping on the floor meant avoiding security for two weeks and his confidence was rock bottom and he felt ashamed. He had an injured foot and his diabetes was becoming more difficult to manage.
From the outset his motivation to move forwards was clear and he attended the NOAH Academy Job Club a week later and was supported to improve his CV. A few days later he got a temporary warehouse job through a recruitment agency and was then interviewed and selected for a place on the NOAH Mi Job project to give him a chance of stability and a base to maintain his employment.
Flavio said that he felt great when he moved in and the first thing he did was take a warm shower! He thrived on the project and was engaging very well with the support from NOAH- he began working 12hr shifts in the bread factory in Dunstable and was saving money.
In April he had saved over £800 to move into a rented room in a shared house with some colleagues in Dunstable nearer to his work and his diabetes had greatly improved.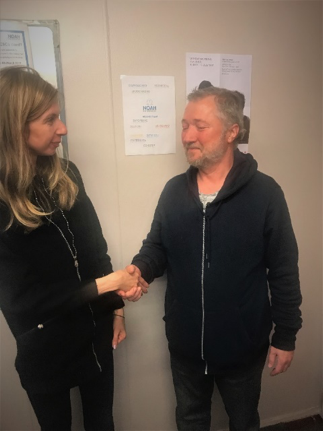 The future looks much more positive and when he came to say hello to us at NOAH, he shared that he is working hard at his job with the hope to get a supervisor
position in the future. He is visiting his son in Romania in the summer who is studying at University and he has just purchased a Renault Laguna car.
Case Study – Mi Job Project June 2019