Written by Dave Paterson, Unity in Poverty Action (UPA)
Leeds is developing a Volunteering Befriending scheme with the primary aim of mobilising significantly more volunteers into supporting the homeless community when they are rehoused or are at risk of leaving their tenancy. At a recent Homeless Charter meeting, someone who had experienced homelessness spoke of how they were on the verge of giving up their tenancy because they felt so isolated when they moved into the property. We have since provided this person with a volunteer befriender who is engaging regularly with them and they also receive regular support from Forward Leeds at their 5 Ways Recovery Academy. Thankfully they are still in their tenancy and occupying themselves well.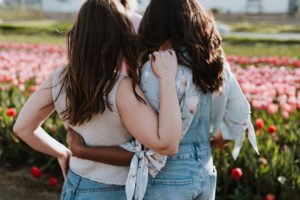 Its stories of isolation like these that we have heard time and time again since putting the Leeds Homeless Charter together. It's one thing to provide a house or some form of accommodation but it's another thing to provide a home which has community and people providing care and support. The Charter is very supportive of Engage Leeds who provide a lot of support to people once they are rehoused and their work includes working with 60 volunteers who provide support to people once they are rehoused. However, we also recognise that additional, simple befriending support – such as taking people for a coffee – with vulnerable people is something that can really help people who have been homeless integrate into the place where they have been housed, rather than them giving up their property and returning back to the streets.
We have been encouraged by some of the additional work grass-roots groups have been doing to go the extra mile and help support people into accommodation. We are very encouraged to see groups not just going out onto the street but also help people engage with housing options, landlords, emergency accommodation and sometimes physically help people move into a new property and then continue support with ongoing befriending. This new pilot project is in the process of training more groups in how they can befriend people in the communities where they are rehoused. An example of some of the good work already happening would be of a group called Leeds Homeless Street Angel's which has helped over 40 people enter back into housing. It's groups like these that this new Volunteer Befriending scheme is wanting to support. In the not too distant future, we would like to be in a position where more trained volunteers linked to different groups will actually be getting referrals from commissioned services so we can develop an effective system of volunteering Befriending. It's our view that this could play a major part in reducing rough sleeping and homelessness in Leeds.
If you are interested in becoming a volunteer befriender or you would like more information about the role, please email Dave via davepaterson.upa@gmail.com.