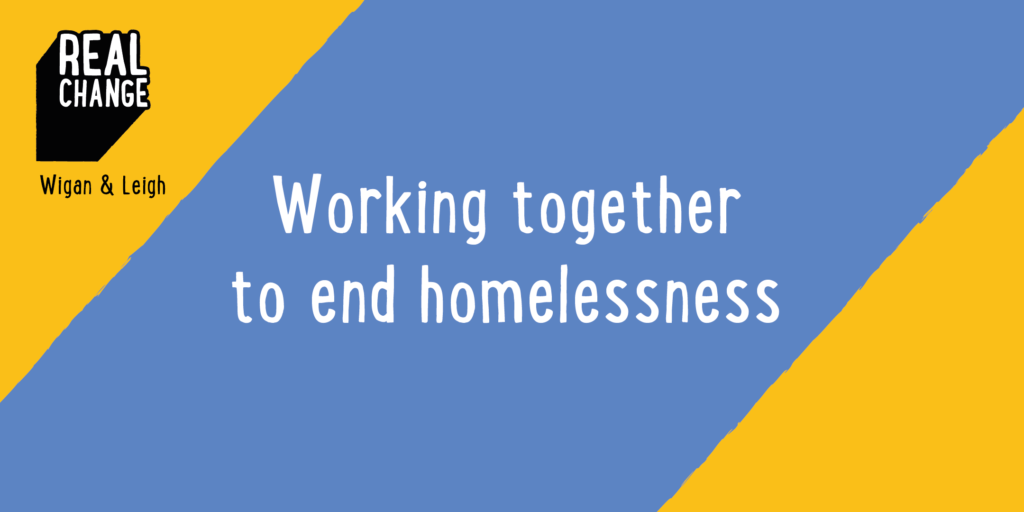 Written by Robbie Cowbury – Campaigns Manager, Riverside
As is now well established, rough sleeping is the tip of the iceberg when it comes to the current crisis. The latest 'Homelessness Monitor' published by Crisis suggests that the number of people who are 'core homeless' (that is, rough sleeping, sofa surfing, in hostels or other temporary accommodation) is at least 33x bigger than the 4,500 estimated rough sleepers.
The tragedy and visibility of rough sleeping – alongside street activity like begging – means it is what most people tend to think of, however. It is also what has motivated many to step up and do something about it. Commonly, this is by giving money to people who are begging on the streets, and in response, many Local Councils have looked at other ways they can harness the outpouring of empathy and goodwill on behalf of people in their area.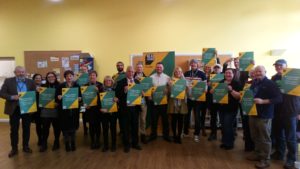 It's fair to say not all of these efforts have gone down well. It's not surprising as most people don't like being told what to do with their money and a lot of the campaigns have adopted quite heavy-handed approaches. 'Alternative giving' campaigns, as they've been labelled, have tended toward emotive language which guilts people out of giving on the streets, and in doing so paints a very negative picture of the vulnerable people they're seeking to help.
The Real Change model explicitly avoids that, by being positive about what people can do. And just like the Big Change Manchester version, it is based on, it's worked. Starting with the Real Change Wigan & Leigh local campaign in October 2018, there are now 4 Real Change campaigns around the country. Together, they've now raised £50,000 which will be distributed directly to people who are homeless or at risk in their area. To help others share the learning, Riverside Housing Association, who piloted and rolled out the approach, has published a Toolkit and 'Roadmap' for anyone wishing to coordinate something similar in their area.

So what have we learnt about alternative giving? First and foremost, that flexible, personalised funding does help end or prevent homelessness and rough sleeping. Two-thirds of grant recipients during the first 6 months in Wigan & Leigh were in their own home when we evaluated the fund's impact (a third were rough sleeping at point of application), and 95% felt positive or very positive about their future. It's no surprise that money (to buy things like ID, rent deposits or travel cards) helps people get off the streets, but is significant that it has a larger, deeper and longer-term impact when given in this way.
Perhaps just as important, we've learnt that the best foundation for a successful giving campaign is a solid partnership base. Good partnerships amongst those working to end homelessness are how campaigns like Real Change become owned and adopted by people in an area, and that has been our strongest and most consistent fundraising ask. We'd go further than this and say if you don't have good partnerships in your area, your fundraising efforts aren't just likely to fall flat, the money you raise may not have a positive impact anyway because you won't be able to reach those who need to access it.
To help people identify when the right time is to focus on alternative giving, we've developed a 'Roadmap' of all the things you need to get in place, with a scorecard to work out where you are. We strongly recommend you get everything lined up first as there is an opportunity cost to the time, energy and political/social capital involved in making alternative giving work. However, If the environment is right, then we've also published a 'Toolkit' with more detail on the steps we'd recommend.
Accompanying this are a raft of resources and templates including a full professional brand, which can be downloaded for free from the Riverside website. Our only condition for people accessing this is that your area signs up to the campaign principles, including Partnership Working. To do so, all you need to do is contact Robbie.cowbury@riverside.org.uk who will be able to share the resources and advise how to get things in place with your campaign.
Download the Real Change How To… guide:  
Click on the links below to visit the various Real Change websites: