On the 23rd March 2020 Scotland went into lockdown. The COVID-19 pandemic presented everyone with one of the greatest challenges we've ever faced in post-war Britain.
For people experiencing homelessness the challenge was even greater.
Having nowhere to self-isolate meant more risk of becoming ill with the virus or spreading it. The services people relied on disappeared – places people would go for food and clothes closed, along with shower and laundry facilities. The social interactions people took comfort from had to stop.
With the support and funds raised through our #GiveHope campaign, Streetwork, at Simon Community Scotland, changed the desperate situation for so many people experiencing homelessness. Here are the five ways that we tackled homelessness in Edinburgh during the COVID-19 lockdown.
1.  We supported over 2,500 people experiencing or at risk of homelessness in Scotland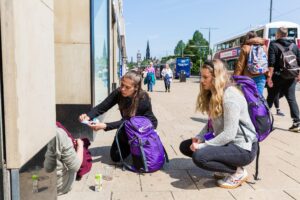 We continued to offer our vital services throughout lockdown, with our teams working tirelessly to do what they could to keep people safe.  We are proud to have helped over 2,500 people stay safe . While important, it is not just a roof over someone's head or the next meal – our teams are here to listen, to get to know people, build relationships and support them with the next stage in their lives.
2. Emergency accommodation meant 14 days after lock down rough sleeping was virtually eradicated from Glasgow and Edinburgh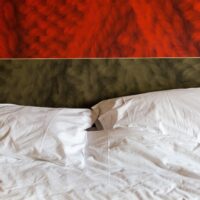 Thanks to the support of the Scottish Government and local authorities, emergency accommodation was provided in hotels for people who would otherwise be sleeping rough. Our teams welcomed people to this safe accommodation from day one of lockdown. Within 14 days our Street Teams in Glasgow and Edinburgh had visited everyone who was sleeping rough and invited them to hotel accommodation so they could stay safe during lockdown and follow public health advice.
Everyone has their own story to tell. Over four months we were privileged to get to know and support individuals aged 16-84 years old – to see their smiling faces and share their hopes and dreams.
3. Over 156,000 meals were provided so people didn't have to worry about going out for food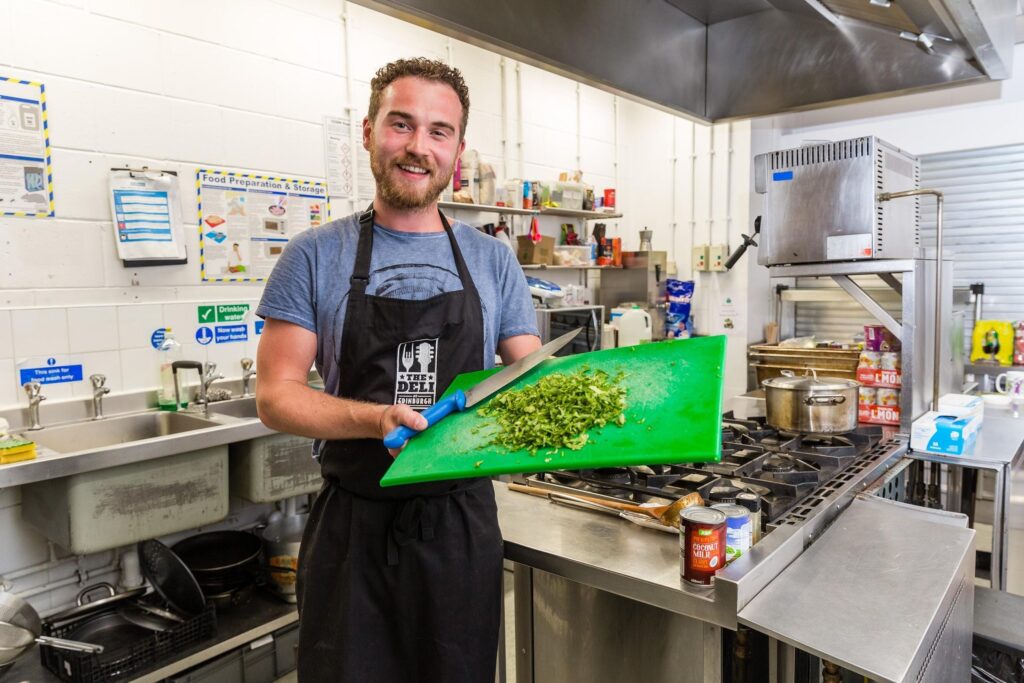 From local restaurants to church groups, from colleges to charities – it was overwhelming to see the effort our communities went to in order to ensure no one had to put themselves at risk to go out and get food.
4. More than 300 people took the next step in moving forward with support from a variety of services
Putting a roof over people's head was just the start. Giving people their own private space allowed them time to think, time to be themselves and time to consider the future. Our team and partner agencies were on hand to offer immediate health and wellbeing support.
Services including pharmacy access for people with substance misuse issues, GP appointments, mental health support delivered via video calls and financial advice were available directly and almost immediately.
5. 24 hours of support, 7 days a week for people experiencing homelessness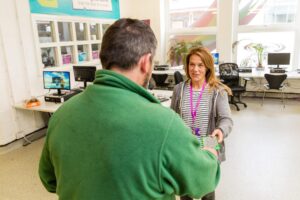 When people first arrived at the hotels they were overwhelmed. Although it was a temporary solution, for some it was the first time they had ever stayed in a hotel. People couldn't believe they didn't have to share a room with others, they couldn't believe they had their own warm shower in their own bathroom.
Thanks to those who have supported us during this time, people have a brighter future to look forward to. Thank you!
Find out how you can #GiveHope, and help Streetwork and Simon Community Scotland in their ongoing work to support those experiencing homelessness in Edinburgh by visiting their JustGiving page.