Batch cooking meals for freezer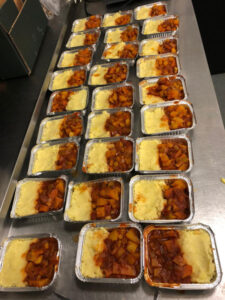 Thanks to our chefs this week – Jackie, Ella and Kate – who made a big batch of vegan shepherd's pies this week with  donated produce from Fishersgate Food Bank.
Monday lunches
We had 6 guests for lunch on Monday. It was bitterly cold and we think that caused some people to stay put rather than venture out. The Higgidy Pies were served hot and were received well, just right for the cold day.
Thanks to Anna for serving for the first time this week along with new team member Jessanne and her daughter Flossy.
Anna was able to signpost M to an organisation that could help with his heating. He says he's been without heating for a year now.
R lost a friend over the weekend. He was already struggling with depression, so do pray for his mental health and he comes to terms with his friend's death.
Please do keep donating supplies to our Monday lunches – home made cakes, crisps, canned drinks and "kettle" snacks would be great.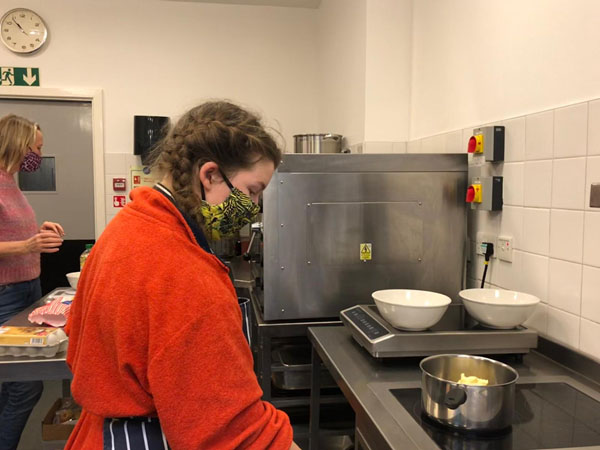 Gratitude bags and boxes – encouraging front line Thank you for continuing to help us spread your care and prayers far and wide to workers on the front line.
We received a message from Partridge House Care Home that we delivered to a couple of weeks ago: