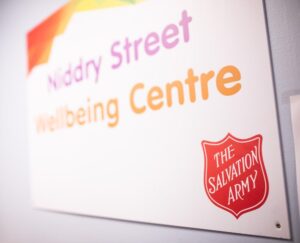 The COVID-19 pandemic has necessitated unprecedented changes in the way that services are delivered to individuals experiencing homelessness and problem substance use. The aim of this novel qualitative study was to document how one service in Scotland, the Wellbeing Centre run by The Salvation Army, adapted in response.
The start of the pandemic was a time of confusion, disruption, and isolation. Centre staff rapidly adapted methods of engagement to provide a range of comprehensive physical and emotional support, to both existing and new clients, through telephone and online communication and, eventually, socially distanced in-person support. This involved balancing the risks of COVID-19 infection/transmission with the benefits of continuity of support to those highly vulnerable to a range of harms.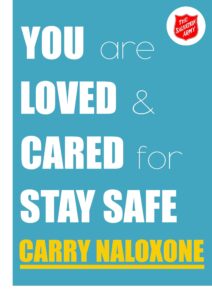 Whilst the pandemic created many challenges, it also facilitated removal of barriers, particularly concerning provision of harm reduction services which had previously been severely constrained. Clients cited the Centre as providing stability and safety during a period of profound disruption when other services closed their doors. Strong leadership, intensive team working, support/training for staff, a focus on relationships, and active use of client feedback, enabled responsive adaptation to fast-changing demands and the creation of a 'culture of care'. A number of participants discussed the Centre's adaptability and flexibility as key to its ability to continue delivering crucial services in such circumstances.
Overall, clients perceived the Wellbeing Centre as having met their needs during the pandemic. Although there were obvious limits imposed on this, and some still struggled daily with social isolation, mental health problems and substance use, alongside a wealth of challenges including just surviving, clients perceived the adapted services offered as a 'lifeline'. All interviewed clients had maintained contact during the lockdown, albeit sporadically in a couple of cases. Several discussed the Centre being their primary, or in some cases only, source of support during the pandemic. They discussed receiving food parcels and prescriptions delivered to them which were beneficial due to shielding and financial hardship. Several participants talked about the provision of harm reduction, such as the IEP service coming inside the building, as showing that the Centre cared about their wellbeing. A number of clients discussed struggling to engage with other services, most notably mainstream health services, stating that the online groups were a valuable source of support to support their mental health and combat social isolation.
The aim of this novel study was to explore how one third sector service for people who are homeless, or at risk of homelessness, responded to the pandemic. Very few studies, to date, have focused on this population and sector. The study has provided rich descriptions regarding the loss, confusion and isolation experienced by people who were homeless, and the essential support provided to them when many other services literally closed their doors. Clients described that during a period of profound disruption and insecurity, the Wellbeing Centre created stability and safety.
To read the full paper, please visit The Harm Reduction Journal.
Co-authored by Tessa Parkes, Hannah Carver, Wendy Masterton, Danilo Falzon, Josh Dumbrell, Susan Grant & Iain Wilson.