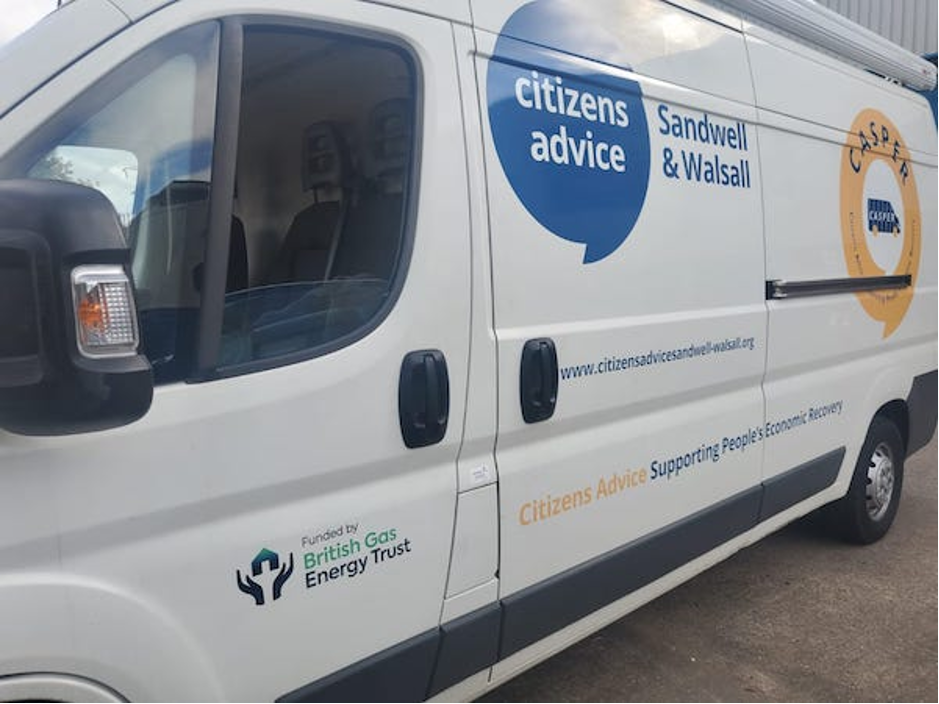 Citizens Advice Sandwell & Walsall were awarded a grant from the Enhancing Community Support  from the British Gas energy trust in October 2021. The grant will fund the operating costs of a mobile advice unit called CASPER (Citizens Advice Supporting People's Economic Recovery) ensuring money and energy advice services can be delivered in the heart of Walsall.
Citizens Advice Sandwell & Walsall normally give all sorts of advice to all sorts of people, but when the pandemic struck, we had to switch to a primarily digital service.  We were still able to help lots of people with benefits, debt, employment, consumer and money issues during such strange and difficult times, but this had to be by phone or webchat, and they knew that did not suit everyone.
Residents of Walsall have very little access to support and advice in their immediate area.  Come rain or shine, CASPER will move between supermarkets, schools, hospitals and local job centres, taking vital advice services to the most deprived and vulnerable people of Walsall.
CASPER will carry trained advisers on board to support people with the challenges they face, so helping them access the support they need and improving the mental wellbeing of vulnerable residents of Walsall.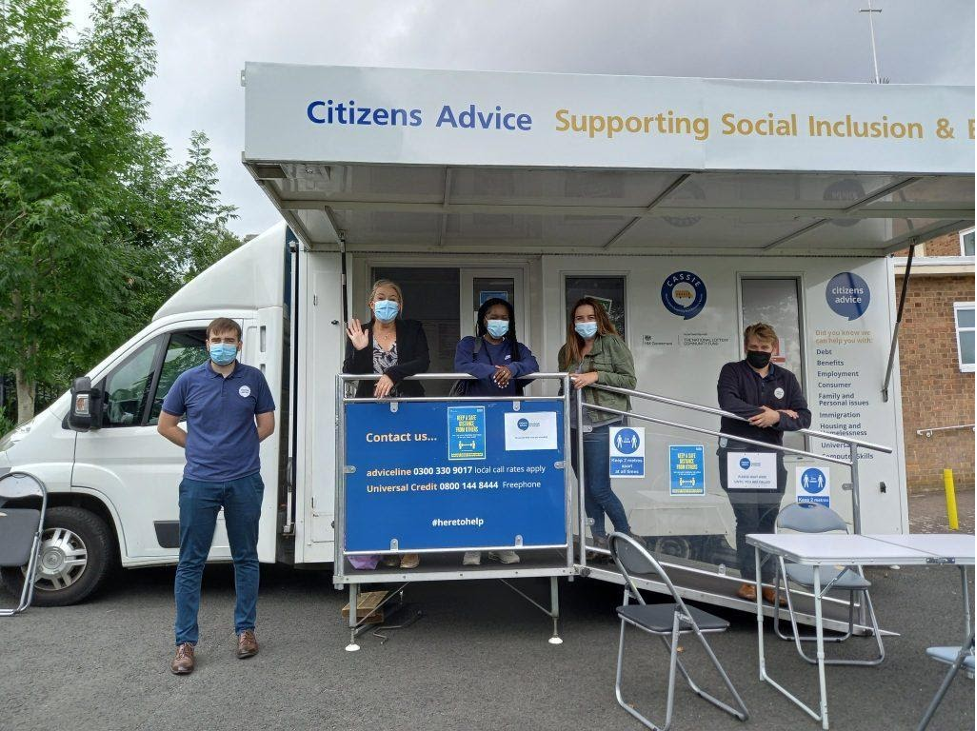 Project lead, Jess Bailey said,
"With the protections put in place during the pandemic coming to an end: e.g. mortgage holidays, furlough, suspension of repossession court orders, removal of the Universal Credit uplift, CASPER will be a lifeline having a visible presence in the community allowing people to make informed decisions and see a light at the end of the tunnel."
CASSIE (Citizens Advice Supporting Social Inclusion & Equality) was the first mobile advice unit, acquired in 2020 with funding from the Community Lottery.  A Covid Response Fund grant from the British Gas Energy Trust helped pay for expert Energy and Money advisors to be on board as she took to the road where people were: supermarkets, community centres and food banks.
Here are some of the thing's clients say about their experience of CASSIE:
"Brilliant Service, Very Helpful.  Very satisfied with the help.  More days for the unit, would be a great asset for Tipton"
CASSIE was so popular, Citizens Advice Sandwell and Walsall acquired CASPER (Citizens Advice Supporting People's Economic Recovery) with the aim of taking services to even more places with the support of British Gas Energy Trust.
Find out where CASSIE and CASPER will be at the Citizens Advice Sandwell & Walsall website and Twitter.