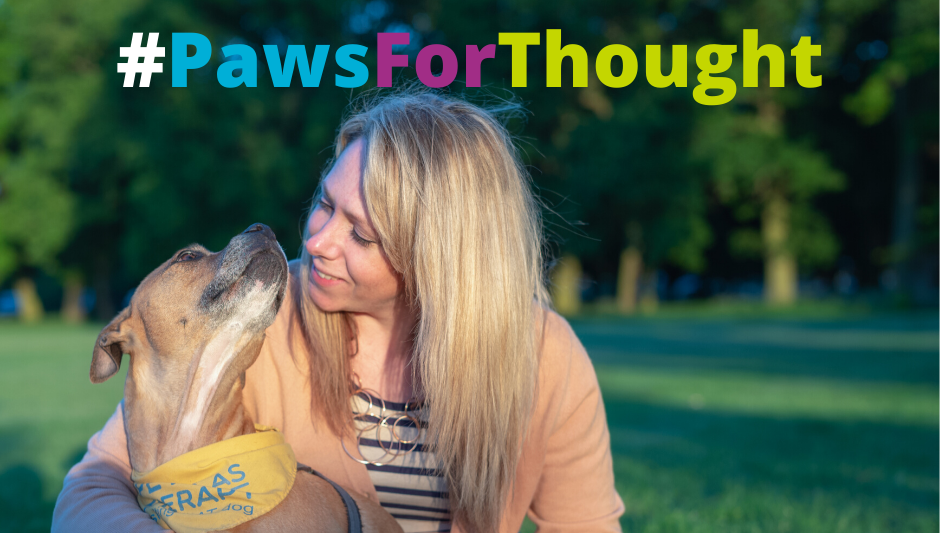 It's difficult to imagine that for some people a dog is the single most important, often the only, connection they have in their lives. We have sadly seen many instances where people will be told they cannot get accommodation unless they give up their dog. So at a time when people are at their most desperate we tell them they have to give up their friend, companion and sometimes the reason they are still alive.
At Simon Community, we've always said that no one should ever have to choose between their pet and a roof and over the last two years we've been working with The Dogs Trust to support homeless accommodation services to become dog friendly. There has been a significant rise in options for people and their furry companions, though there is still more to do.
Every Simon Community Service is dog friendly. We recognise the benefits of having a dog on people's mental and physical health, their sense of safety, having purpose, reducing isolation, staying warm and experiencing unconditional love, sometimes for the first and only time in their lives.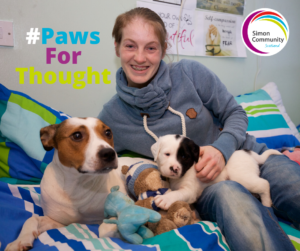 So next month we're hosting a doggy celebration event at our Access Hub on Argyle Street in Glasgow and inviting anyone with a four legged friend to come along and spend time with us, grab a coffee, even a denta stick and a chat. We'll have vets, support staff, Dogs Trust, volunteers helping out and of course Santa Paws there to give out presents and celebrate our pawsome four legged friend.
If you'd like to know more about what we do to help support dogs and their humans visit our website at: https://www.simonscotland.org/our-initiatives/paws-for-thought/
Santa Paws will be visiting:
2pm to 5pm The Access Hub. Argyle Street Glasgow 01 December 2021