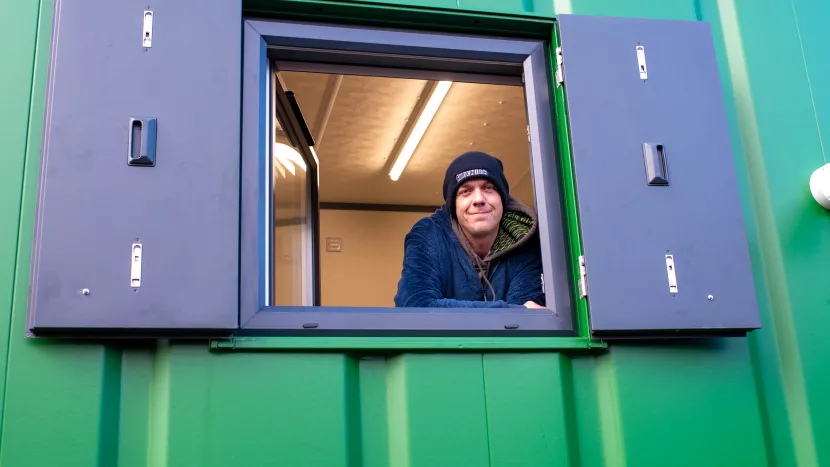 40 people who have previously been sleeping rough will enjoy Christmas in their own homes this year thanks to the completion of the Reading Borough Council's innovative modular homes development on Caversham Road. 
The 
Council's partner, homeless charity St Mungo's will provide

24/7

 
wraparound intensive support for residents, helping with any issues that they may experience. 
Residents are also encouraged to engage with Compass Recovery College 
for support with volunteering and getting into work, as well as to connect with appropriate services to manage any individual issues such as social isolation, mental health or substance misuse support.
Jamie, 35, has lived on and off the streets for the last 20 years in London and Reading and was one of the first to move into the new community at the start of

December.

He said: "My first night was lovely; I have heating I can control, a proper bed, a fridge. This is a dream for all homeless people. It was a weird feeling being inside after so long sleeping outside. Every Borough should have a project like this. I'm like a kid at Christmas. This is the start of my life, welcome to paradise."