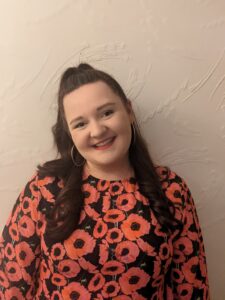 After a search for a lead of communications and engagement for Street Support Network, we're delighted to welcome Mara to our team.
Mara's background is in creative writing and digital marketing. In her past roles she's worked on charity efforts which led her to believe that helping people through communication and engagement is what she really wants to do. Homlessness is a cause that's extremely meaningful to her, one of the reasons we're confident she's the right fit.
Her first week has her buzzing with new and exciting projects including social media, fundraising and networking events – more on this soon!
Welcome to the team, Mara! We're so looking forward to working with you and can't wait to work with you on raising Street Support Network's profile in the big wide world.