Free Classes in Movement and Dance @ Micro Rainbow
We hope you are having a good LGBT History Month!
We wanted to tell you about Micro Rainbow, a supported housing provider who specialises in helping refugees and asylum seekers who identify as LGBTQI+.
Micro Rainbow's vision is to create a world where lesbian, gay, bisexual, trans, queer and intersex (LGBTQI) people are free from discrimination, persecution and have equal opportunities in life, including in accessing employment, training, education, financial services, healthcare, housing, places of faith, and public services.
They do this by:
Providing safe housing to LGBTQI asylum seekers and refugees
Facilitating access to employment, volunteering, training and education for LGBTQI refugees through our moving on programme
Providing social inclusion activities to reduce the extreme isolation faced by LGBTQI people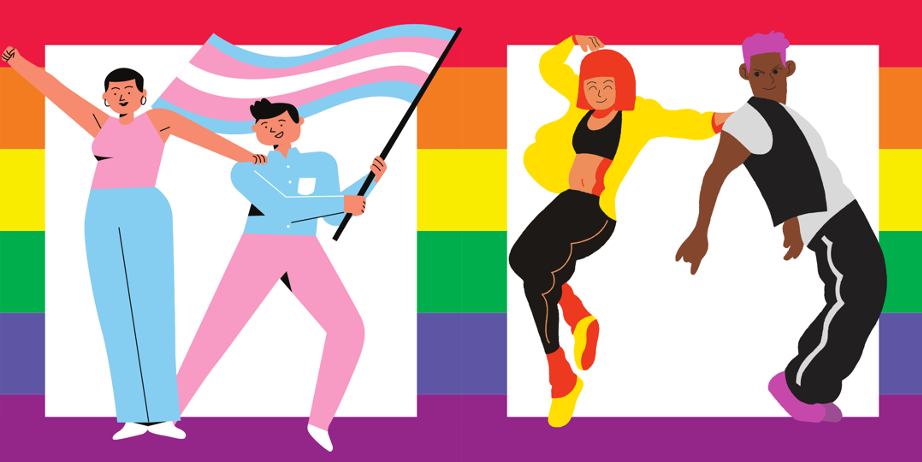 Over the next three months, Micro Rainbow are holding free Movement and Dance Classes especially for LGBTI+ Refugees and Asylum seekers.
The sessions will be taking place at various locations in Birmingham and refreshments and travel will be provided for those who wish to take part.
When and Where?
21 February 2022 at Trefoil House, Brownsea Drive, Birmingham, B1 1HN
21 March 2022 at Dance XChange, Level 5 Hippodrome, Thorpe Street, B5 4TB
18 April 2022 at Dance XChange, Level 5 Hippodrome, Thorpe Street, B5 4TB
Times:
5pm // Coffee, meet and greet Micro Rainbow Staff
6pm-8pm // We dance!
The workshops are designed for all levels and are very welcoming and relaxed.
Come for fun, and music, and meet new friends.
To join in, please get in touch with Micro Rainbow social@microrainbow.org