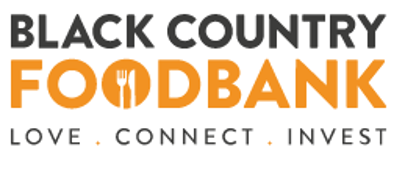 The Black Country Foodbank recently launched an initiative in the Sandwell area.
Receipe Bags use the ambient food in the food parcels to create appetising and healthy meals.
The recipe bag contains ALL the ingredients needed to cook a nutritional meal along with a step-by-step instruction recipe card, and a QR code which opens a YouTube video demonstrating how to cook the meal.
The bags have so far been launched in Sandwell with the hope that they will have more funding to roll initiative out in Dudley and Walsall. Currently the bags are being provided to people who are arriving at Black Country Foodbanks for their standard 'food parcel'. The recipe bags are an addition and so far have been received gladly. They have been distributed to all visitors to the Foodbanks.
Whilst BCFB seeks to provide some breathing space for those in crisis they are acutely aware for the need to provide more sustainable responses through providing adults with the information they need to make positive choices and the skills they need to live healthier lifestyles.
BCFB are excited about the prospect of working with local schools to provides opportunities to engage both parents/carers and their children in transforming a few basic ingredients into a nutritional meal.
Take a look at their recipe cards and have a go at cooking these simple but tasty meals.
Please free to contact the team at admin@blackcountryfoodbank.org.uk to send your ideas for new recipes using packet and tinned food.