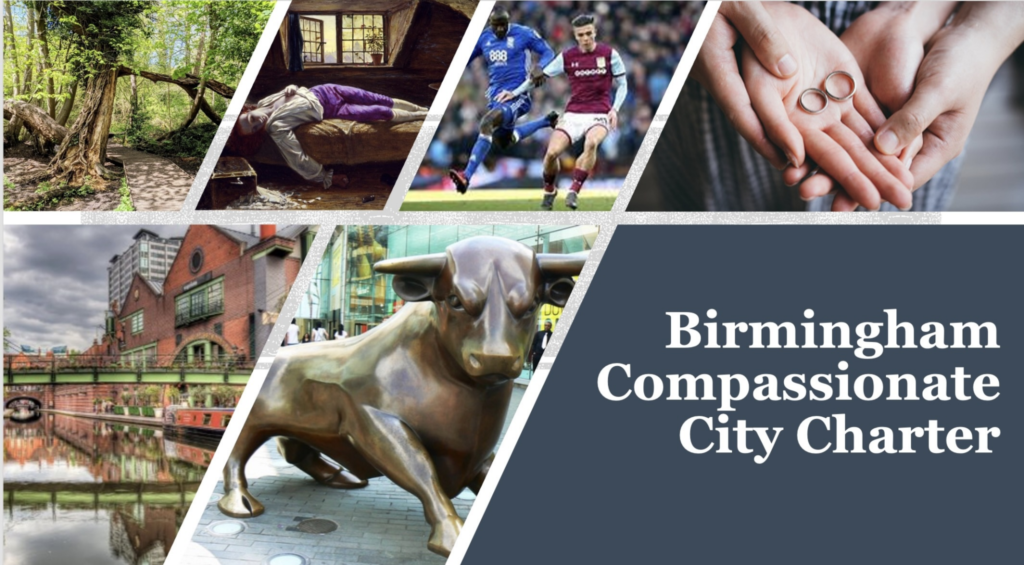 In March 2022, Birmingham was recognised for the compassion its communities had shown in the way they had supported each other during some of the most difficult times, by being crowned the UK's first Compassionate City.
Accredited by Compassionate Communities UK, the key to gaining this recognition was bringing together all areas of the local community, including Birmingham City Council, NHS, hospices, schools, cultural organisations and employers, to provide support, space, togetherness and understanding for those undergoing the experiences of death, dying, loss and caregiving.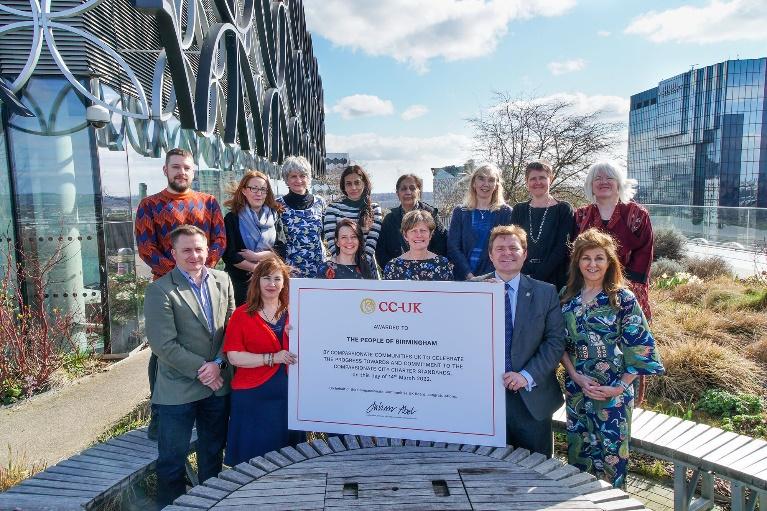 Compassionate Cities is part of an international movement, with the purpose being to build compassion as a major value of life across all sectors of civic society, putting kindness at the heart of health and care strategies in all parts of society.
Since being accredited, a number of working groups have been established to specifically work on developing compassionate communities for targeted audiences. Organisations across the city have come together to develop a training package for schools, to enable them to be more confident when supporting students and staff members who are dealing with a bereavement, and have also developed a resource guide for those requiring professional support.
Supporting end of life care for people in prison
Within the prisons steering group, The Hospice Charity Partnership are working collaboratively with HMP Birmingham to improve accessibility to specialist palliative care support for inmates, and have co-designed a peer bereavement training programme to enable inmates to support their peers who are dealing with loss and grief.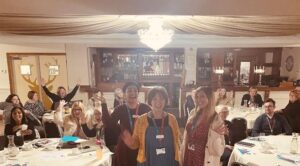 Across the City the community development team at The Hospice Charity Partnership are delivering bereavement awareness training sessions to community groups who wish to establish bereavement support hubs for their local residents.
End of life support for people experiencing homelessness
Suzanne McArthur, Head of Community Development and Partnerships, Birmingham St Mary's Hospice and John Taylor Hospice who heads up the The Hospice Charity Partnership says:
"we are very aware of the unmet needs of those people who are experiencing homelessness, and want to establish a specific working group to focus upon building compassionate support for this community in Birmingham.  We want to find out what a compassionate community looks like for this group of individuals whose voices are seldom heard. Following the aims of the Compassionate city Charter, we want to develop a community where death, dying and bereavement would cease to be taboo subjects, where conversations about end of life planning and grief are normalised and where support is readily available."  
A Call to Action
Looking ahead to this year, Suzanne adds, "We want to offer the opportunity for those who are experiencing homelessness to share and celebrate the memories of those friends who have died whilst living on the streets, creating an annual memorial event for them to co-design."
If you are interested in joining this subgroup please get in touch with Suzanne by email Suzanne.mcarthur2@nhs.net.