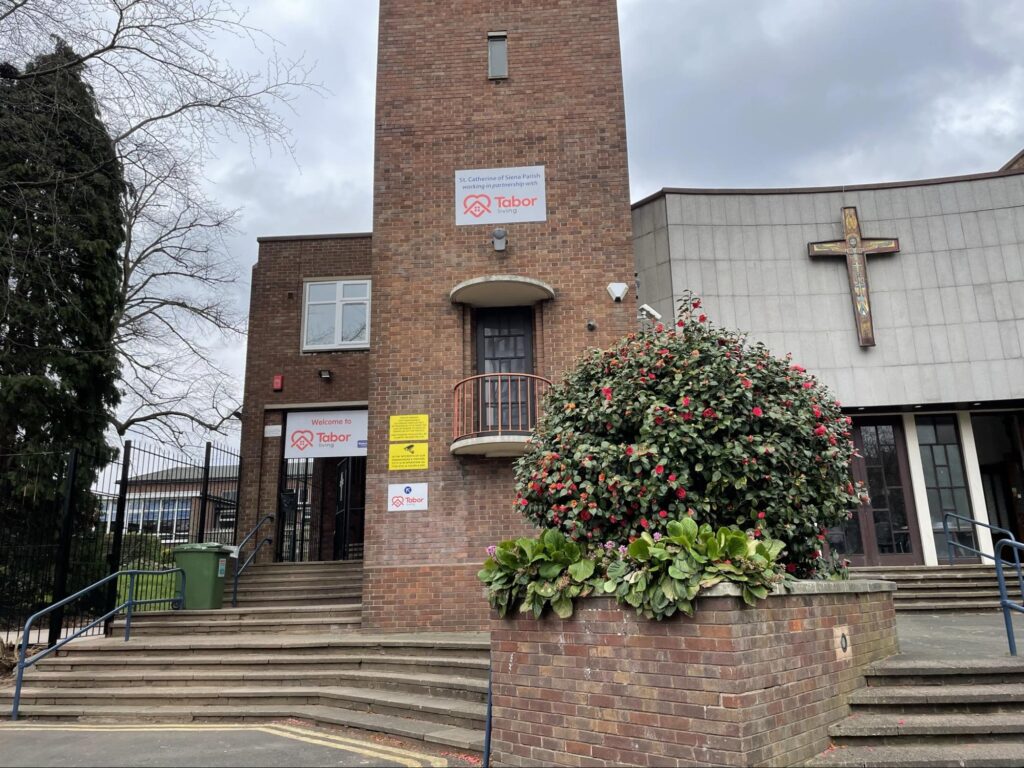 Tabor Living started as Tabor House, a night shelter, opened by businessmen in response to a need in the city for a shelter that would be open all year round.
It opened its doors in Digbeth, as part of Father Hudsons Care, in 2017 as an open plan shelter. Guests are not required to pay anything to stay, and so, uniquely, Tabor are in a position to accommodate people with no recourse to public funds.
When the pandemic hit and night shelters were asked to close their doors, the staff and volunteers supported people experiencing homelessness who were accommodated in a local hotel as part of Everybody In. When Tabor were able to open its doors again, instead of the open plan setting, individual pods were created. Additionally, after successfully running Tabor House for three years, Tabor Cottage was the second project to launch, providing a move-on facility for guests who are ready to take the next step towards independent living.
It became clear that in order to improve the service for its guests and the quality of the accommodation, new premises would needed.
Space was offered at St Catherine of Siena RC Church on the Bristol road, and following months of renovation, guests officially moved in recently and Tabor Living welcomed partner organisations and volunteers to celebrate with them at an official opening on 19 April 2023.
I had the pleasure of being able to attend the lunchtime launch and tour. Earlier that day, West Midlands Mayor, Andy Street and the Archbishop of Birmingham, Bernard Longley had attended to take a look round and see the facilities on offer.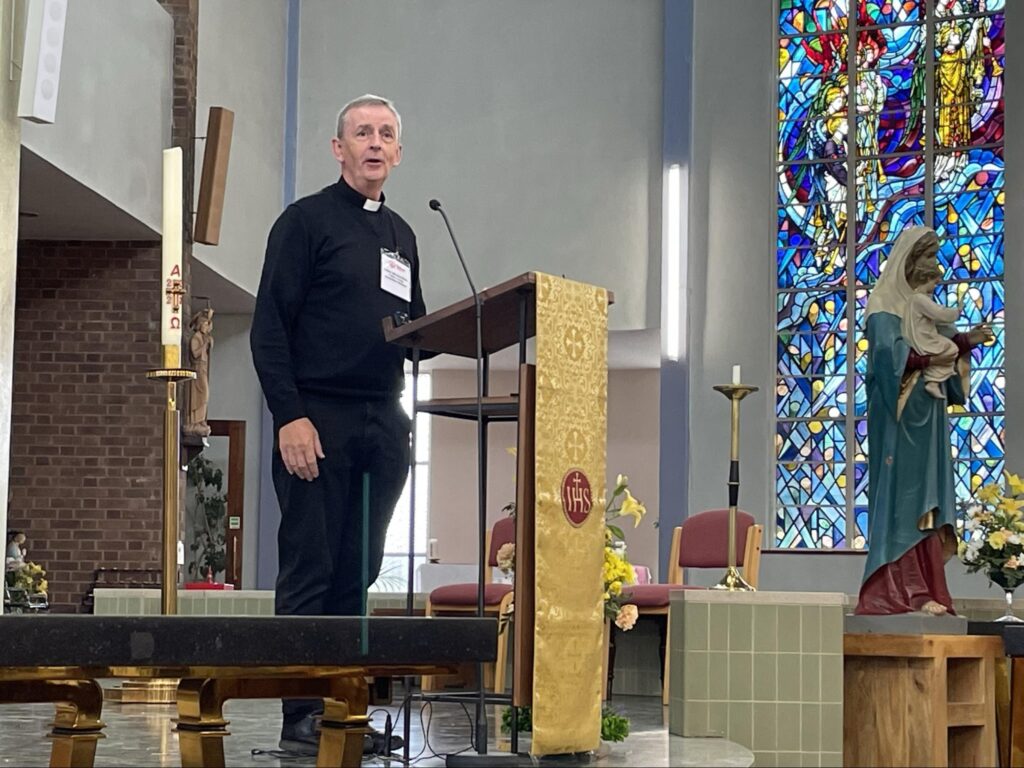 After a shared lunch in the foyer of the church, we were formally welcomed by Fr Michael White, Chair of Tabor living who gave a short summary of the history of the parish of St Catherine of Siena, of its roots in serving the immigrant community and how it continues to do so. He shared that, moving Tabor to St Catherine of Siena, gave the opportunity for more capacity, in terms of beds, the quality of support on offer, and to expand the service Tabor can provide.
Sharon Fear, Project Manager for Tabor Living then shared with us the history of Tabor, and its ethos. Tabor Living takes a strengths-based approach to working with its guests. The guest sets the goals, explores their own interests and Tabor support them in achieving them. There is also the baseline goals of ensuring each guest has access to a GP, Dentist, to benefits, access to employment and their own bank account.
Unlike supported accommodation providers who ask for rent to be covered by the resident's housing benefit, Tabor does not charge and so the shelter is available to people who are employed. The only stipulation is that whoever is staying at Tabor has the legal right to live and work in the UK.
The night shelter is not a forever solution and the aim of Tabor is for each person to be able to move on into independent sustainable accommodation. As such, they have a third community project providing a space for people to move on into, to live in community, for an affordable rent, as that next step to learn life skills needed to live independently. While Tabor cottage provided this for three people, the new premises at St Catherine's is able to increase that offer.
In the Shelter there are separate rooms with shared washing facilities, however, in the accommodation wing, there are separate rooms each with an ensuite shower, toilet and sink. Each room has its own fridge too.
In this community project, residents are able to build up a good history of paying rent and bills which puts them in a stronger position for private renting. Residents need to be employed, or if unemployed and in receipt of benefits, they need to be looking to get work and off benefits.
Tabor Cottage, the three bedroom place is now going to be used as long term lets for independent living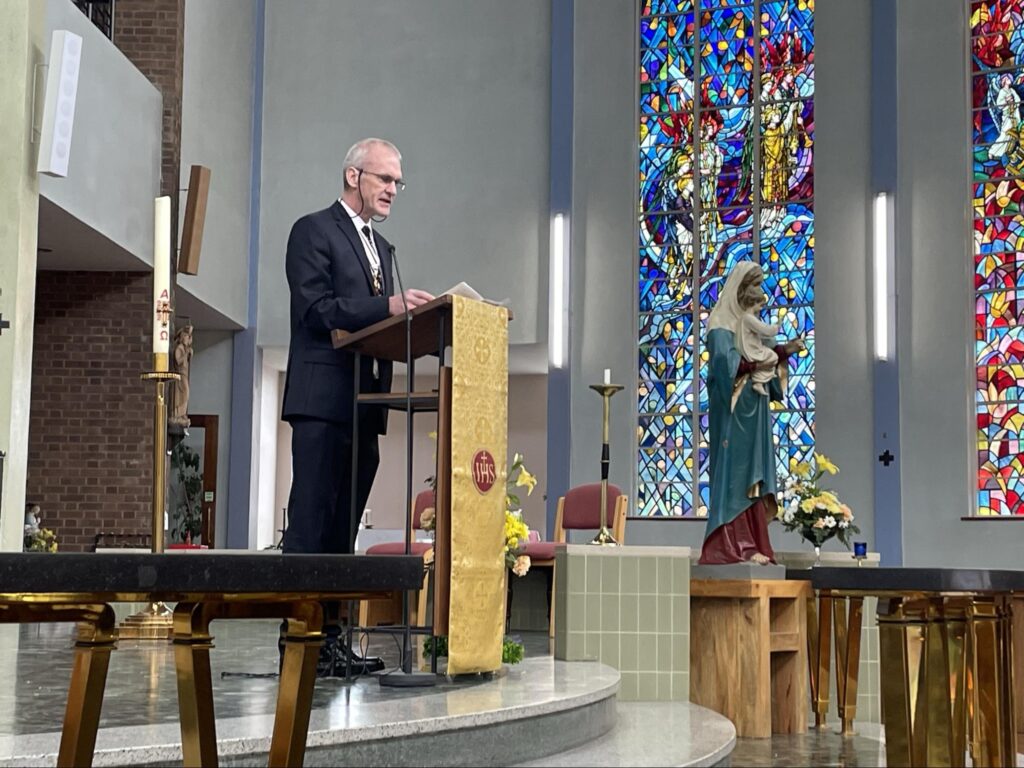 We then heard from Group Captain Ian Sargeant, Deputy Lieutenant in the West Midlands who spoke on behalf of the Lord Lieutenant. Ian shared his awe of the work that Tabor do in Birmingham, and the time and dedication of the volunteers.
It was really great to be able to have a tour, led by one of the volunteers, Sr Ewa. There are nine rooms in the shelter, each fairly basic, with a shared dining and sitting area with TV. The volunteers cook for the guests, but the guests are welcomed to help with the food preparation and they enjoy that time of togetherness in the evening.
Up the stairs is the community project accommodation. There are ten rooms, each slightly bigger than the shelter rooms and with their own shower room. The views are just lovely with trees and nature just outside.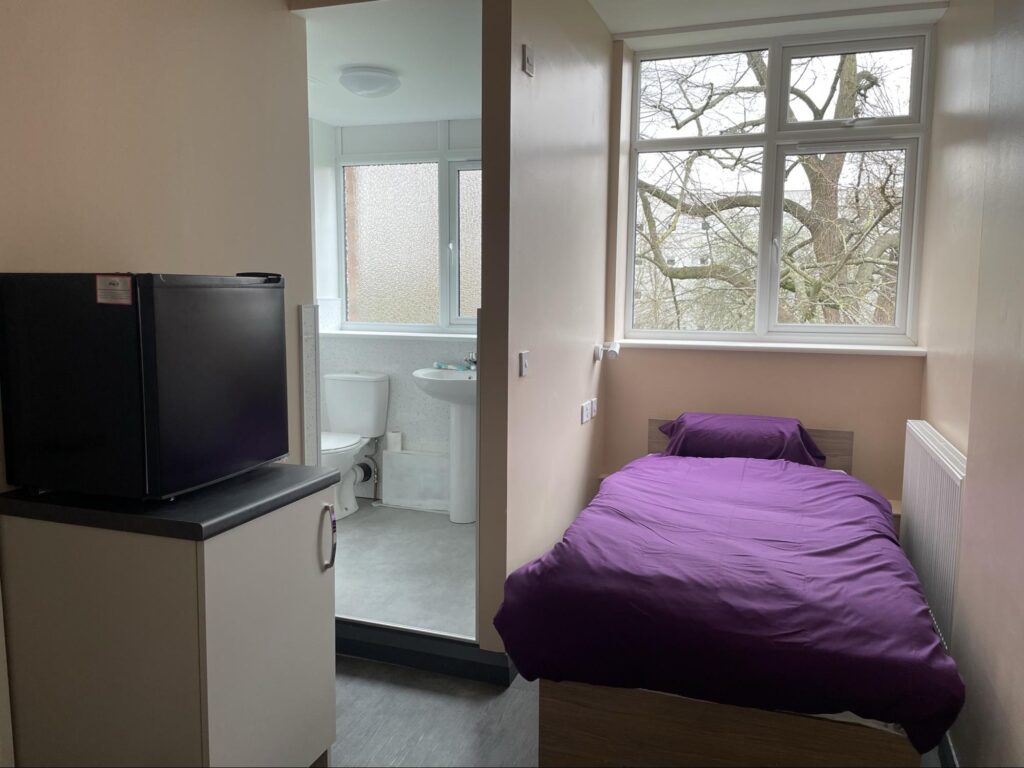 Again there is a communal area for cooking, eating and sitting. The residents cook for themselves. Current night shelter guests have helped prepare this space by painting the walls etc. While there do not have to pay rent, they wanted to give back in any way they could.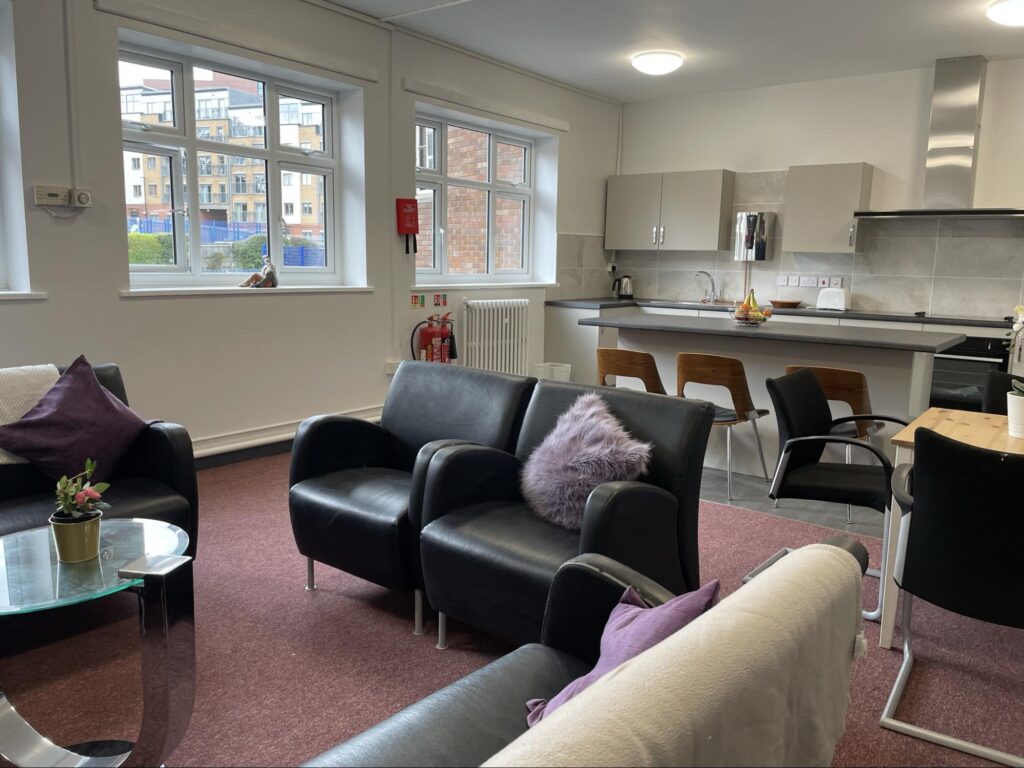 It was really exciting to be able to see the new venue and hear about the hopes for the future.
On Sunday 23 April, there will be a special mass, as Fr Hudsons Care is a Catholic charity, in thanksgiving for this new chapter, followed by a special blessing of the building by Archbishop Bernard.
To find out more about Tabor Living, check out their website https://www.taborliving.co.uk/st-catherines/
If you would like to support Tabor Living you can donate here https://www.justgiving.com/campaign/TaborLiving
If you are interested in volunteering with Tabor Living, drop them an email enquiries@fatherhudsons.org.uk