By Alice Rosenthal, Communications Officer, The Active Wellbeing Society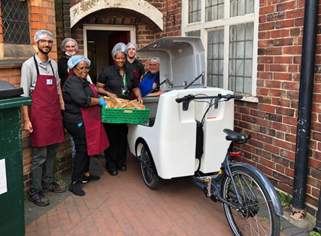 Birmingham is known as a food city. We have a thriving street food scene, new independent restaurants, and the most Michelin stars outside of London, but this sits alongside high levels of food insecurity. More than two fifths of people in the city (43%) are living in areas in the top 10% most deprived nationally. This means it is harder to access food, and the issue is worsening. These difficulties exist alongside a move to combat waste, and to make sure any good quality food that is left goes to feed bellies, not bins, but that is becoming tricky too.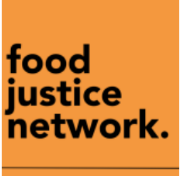 Recently, surplus food has been harder to find, and food bank donations (both financial and edible) are decreasing, so we are looking for new ways to remove this insecurity. At the Active Wellbeing Society, we run free community cafes and a food truck, and we support the Food Justice Network (FJN) – nearly 300 food projects across Birmingham working with those in need – and campaigning to end food poverty, inequality and injustice. In one week in March 14,000 people were fed by just 131 of the Food Justice Network projects.
To support our goal of lessening food insecurity we are running a Hackathon on the 28th of September at the Warehouse Café on Allison Street in Digbeth. A Hackathon is an event where people collaborate in solving a problem. There are two sessions, from 12-2pm and 5-7pm, and both will be centred around a meal cooked from surplus by talented community chefs from the FJN. We'll also be joined by other members of the network and we hope to use the opportunity to work together towards innovative solutions. 
"There is a citywide map of the 300 plus food projects who make up the Food Justice Network. If someone is in need then they can be signposted to their nearest food provision. The challenge is many of these projects are now struggling to access enough food themselves to keep going. For anyone wanting to offer support the Food Justice Network isa great place to start."
– Vicky Hemming, Head of Food, The Active Wellbeing Society.
The price of food and non-alcoholic beverages rose by 17.4% in the year to June 2023 (ONS), and in one two week period, 1 in 20 adults said they had run out and been unable to afford more. For the lowest earners a healthy diet would take nearly three quarters of their disposable income.
It is because of this somewhat bleak picture that we are reaching out to businesses for pledges of financial support that we will then distribute through the FJN.  This could help feed some of the thousands of people who rely on volunteer-led or charitable organisations to eat, while helping to cut waste.  Those who engage with us will have an opportunity to support Birmingham's more disadvantaged citizens, and potentially help the environment. We're particularly looking for any businesses that may wish to be our flagship sponsors.
To book for the Hackathon – click here – or email fjnfunding@theaws.org – and if you would like to support us financially you can do so here.