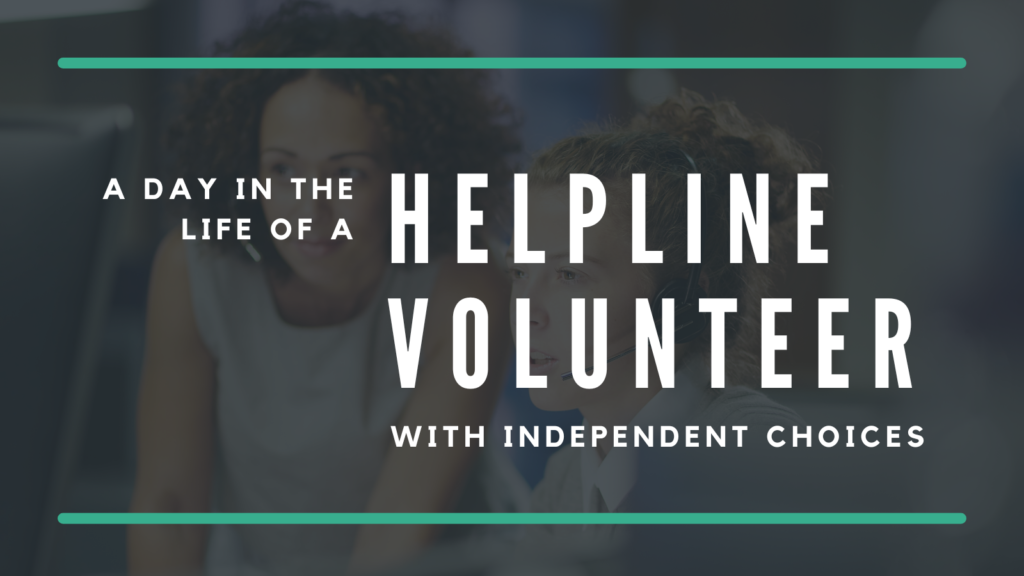 Independent Choices is a Greater Manchester-based professional organisation, with over 40 years of experience supporting, advising and working with victims of domestic abuse and violence. Learn more about volunteering with Independent Choices.
They're currently recruiting for Helpline Volunteers, so who better to share 'a day in the life' than a helpline volunteer herself. 
If you are interested in volunteering with Independent Choices please read the role profiles, FAQ document, the Steps to Volunteering document, and then complete the helpline application form. You can find everything you need here.
To learn more about how you can volunteer effectively, take a look at Volunteer For Good.