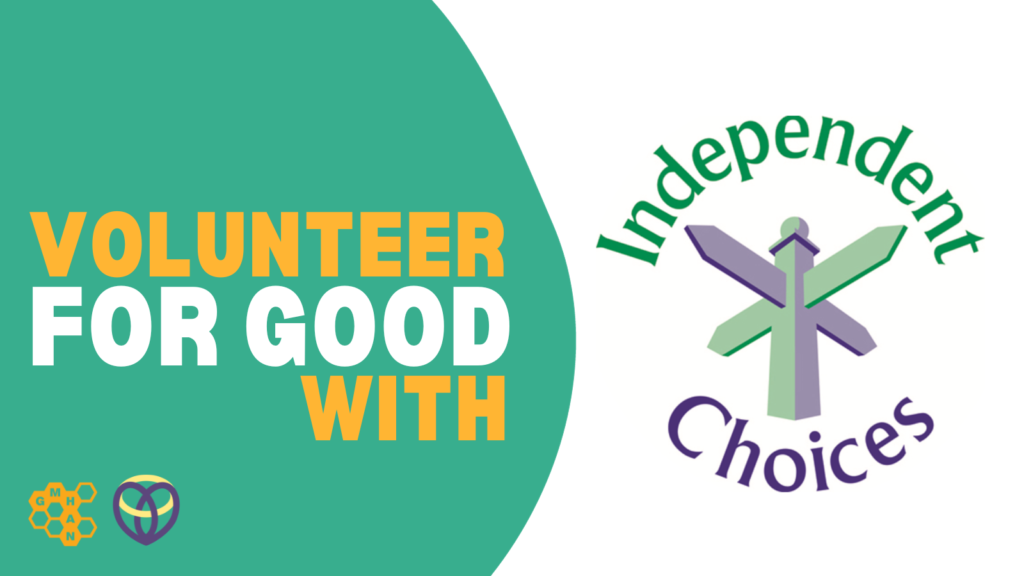 Independent Choices Greater Manchester set up our confidential Greater Manchester Domestic Abuse Helpline in 1978. It is open for anyone over the age of 16 who is experiencing or has previously experienced domestic abuse & violence in any form. Crucially, our Helpline can also be accessed by professionals, as well as friends and family who want to support loved ones.  
How important are volunteers to Independent Choices?
Volunteers are invaluable to Independent Choices. They support the people that call into the helpline and provide care, options, and potentially life saving advice.
What are some of the current volunteer opportunities available at Independent Choices?
We are looking to recruit female Helpline Volunteers to support callers on the Greater Manchester Domestic Abuse Helpline in Hulme. On the helpline, volunteers provide high-quality, empowering, emotional, and practical support for survivors of domestic abuse and their friends & family members as well as professionals.
What can I expect from volunteering for Independent Choices?
Volunteering with Independent Choices Greater Manchester can be a very rewarding experience and you will gain many useful skills, as well as making a positive difference to survivors of domestic abuse. 
As a volunteer, we'll give you full domestic abuse training. As well as learning what domestic abuse is, its effects and theories, you'll be trained on criminal and civil remedies, housing rights and rights with children.
We provide:
     On-site support and regular supervision

     Flexible shifts

     Expenses are paid in cash on the day of volunteering

     A friendly office spaces
But there's no better way to learn about volunteering than hearing from our volunteers themselves.
If you're thinking about volunteering, this is Independent Choices' message for you:
ANYONE can become homeless. Volunteering in this sector is huge in terms of both its learning and its rewards.
Take a look at Independent Choices video about A Day in the Life of a Helpline Volunteer.
To learn more about how you can volunteer effectively, visit Volunteer For Good. Alternatively, you can view more organisations near you.