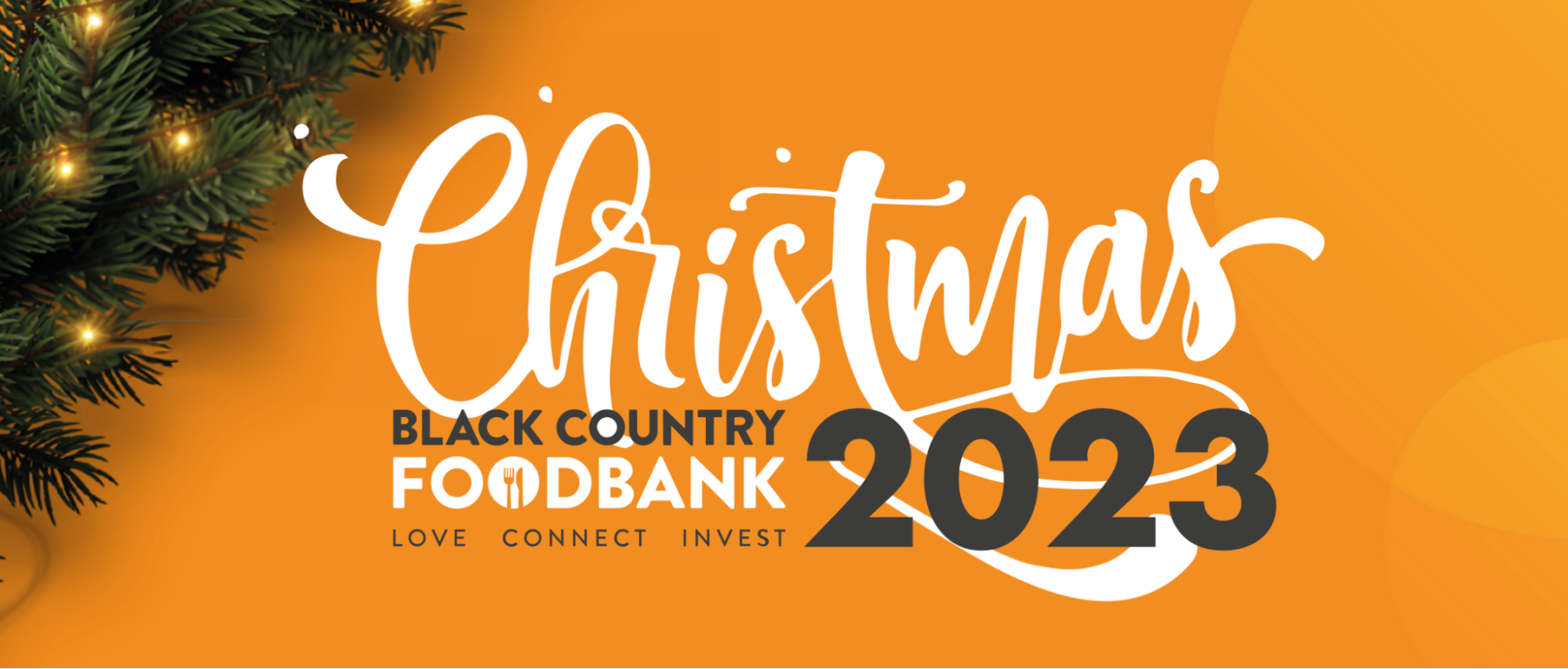 Black Country Foodbank have launched their Reverse Advent Calendar full of ideas and items that can make a difference to people struggling with food poverty and the cost of living this winter. 
What does "reverse advent calendar" mean?
Most calendars comprised a series of doors or windows to open, revealing a picture, small chocolate or little gift for each day. But the reverse advent calendar turns this trend on its head. Instead of receiving a gift, those taking part in a reverse calendar DONATE an item each day
The reverse advent calendar idea appeared a few years back as a way to counter the over-commercialisation of Christmas. The idea was to concentrate on giving and helping, rather than only receiving. Very quickly, the idea was adapted to help charities and local foodbanks, who are always under strain during Winter months.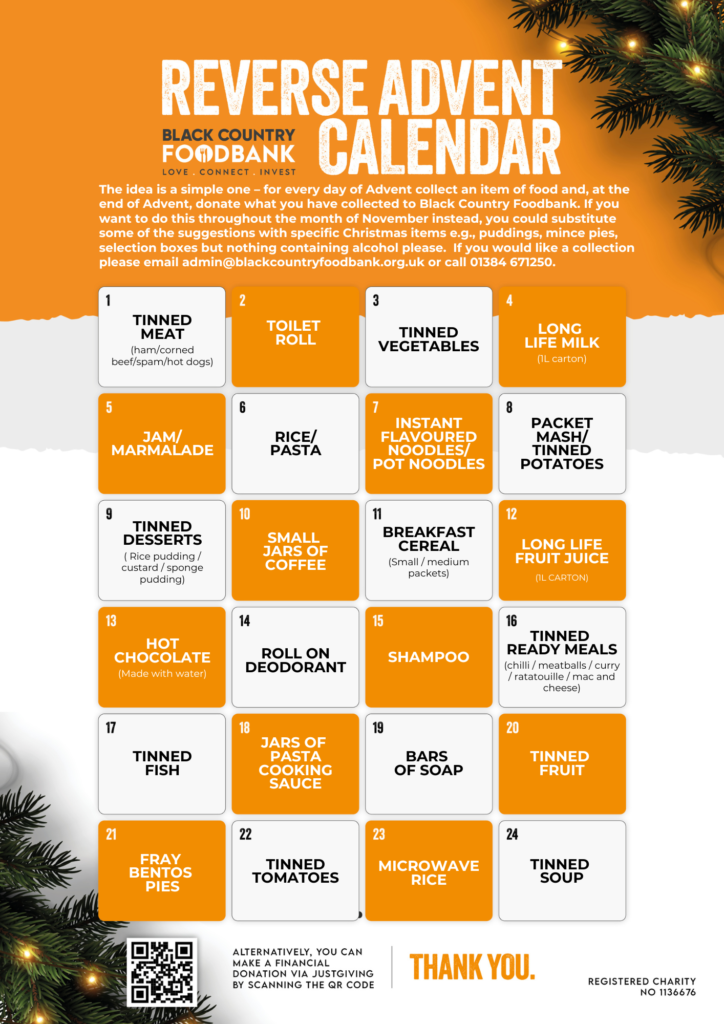 The Reverse Advent Calendar is a fun and easy way to help your local foodbank and get family, friends, local community or church groups involved. You only need a box and a pen – each day you add something to the box, from the calendar grid, and mark it off. At the end of the month, once all your donations are in you just bring the box to the foodbank collection point.
You can go all in, decorate the box, or buy extras – or you can skip some days if you cannot easily get the specified item
Supporters are invited to gather each item throughout the month of December and then donate them to the foodbank via the nearest drop off location. There is no obligation to start collecting from the start of December, if you want to start earlier, and donate the items to the foodbank before the Christmas break then this is also an option. If you want to add Christmas related items such as selection boxes or mince pies, then they need to be dropped off to the foodbank by 1 December so they can be distributed in time for Christmas. 
If you would like more information then please call 01384 671250 or email admin@blackcountryfoodbank.org.uk 
If you are someone who needs help from the Black Country Foodbank, have a look a their website to find out more information about how you can be referred by one of their partnership agencies.