Since 2016 On The Out have been providing an invaluable service and much needed support for people just released from custody from HMP Manchester, (Strangeways) and prisons throughout the North West. People who are often released with little or no money, no family to go to and no place to call home.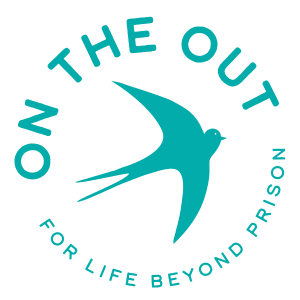 The support On The Out offers starts with meeting people at the prison gate. And from there, it can take all manner of forms – depending on what the particular person or situation requires. They support to find accommodation, help people to access benefits, find employment or further their education and training. On The Out accompany people to appointments, link to mental health or dependency services, help with ID and opening bank accounts –  all of which can be difficult after a person has spent time in custody.
And who better to meet the needs of ex-prisoners than ex-prisoners? Men and women who have the insight and understanding to put themselves completely in their shoes. Men and women who've walked the same road. Men and women who speak the same language. On The Out is a completely free service for people who have been in custody – created and ran by people who themselves have experience of life in custody. Uniquely, most of the people who work for On The Out do so on a completely voluntary basis.
Some Hard Facts:
Without help, 49% of people released from custody will return to custody within 12 months
For those serving sentences under 12 months this figure increases to 71%
At lease 11% of people are released homeless
39% of people released have physical or mental health problems
50% of people have addiction problems
Re-offending costs the UK economy £13 billion annually
to keep one person in prison costs on average £40,000 per year, (£119 per day)
These figures aren't in anyone's best interest. They impact on everyone.
On The Out provide a vital service for people just released from custody and this selfless hard work has recently been recognised with some much needed funding to continue this service. But they still need more help.
Could you volunteer?
Could you design or print some leaflets?
Do you have, or do you know anyone who has office space?
If you can help or support the incredible work that On The Out do, please contact info@ontheout.org
Thanks and please share if you know anyone, or a business that may be able to help.