Greater Manchester Homeless Action Network 25/07/18 (Report Part One)
Can we aim to give people sleeping rough a bed overnight, every night from October 2018 to March 2019?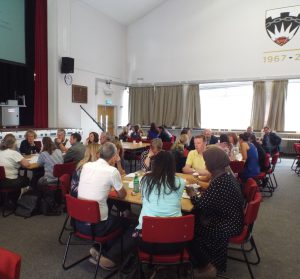 This question posed by Andy Burnham last Wednesday, kicked off an encouraging morning at the Greater Manchester Homelessness Action Network event at Salford University. Last winter when temperatures dropped below zero, Severe Weather Emergency Provision across all boroughs (SWEP) came into play, a protocol resulting in emergency overnight shelter for people sleeping rough in Greater Manchester. A provision provided until temperatures rose again to above freezing. (At a national level, emergency overnight provision was only triggered once the temperature remained below zero for 3 CONSECUTIVE NIGHTS).
Remember The Beast From The East? This prolonged cold weather snap meant people sleeping rough had temporary respite and shelter for upwards of two weeks. This presented a very real opportunity for people to start talking to each other, personal difficulties to be explained and listened to, and a very real chance for people to make that oftentimes difficult move away from a life on the streets. Could this admittedly short-term stability for people sleeping rough across all boroughs and the brief window of life-enhancing prospects it presented, be the springboard this winter for more permanent accommodation and a real chance to make future tenancies work?
This question presented more questions. Namely HOW, and led into the workshop sessions: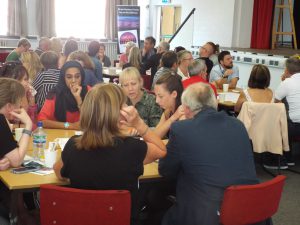 How might people get into the spaces?
How might we coordinate a common approach across GM areas?
What spaces & support might we need?
Which different groups of people & specific needs do we need to consider?
Which deposit, guarantor or other schemes can we make available for people moving into tenancies?
How might we help people sustain their tenancies?
How might we help citizens respond effectively?
How might community organisers support this approach?
(The workshop outputs will be available in the second part of this report)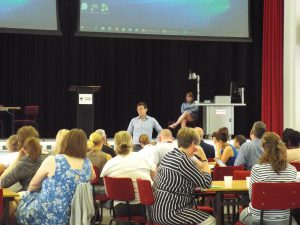 This event marked a real opportunity for everyone involved with the GMHAN, (local organisations, charities, outreach teams, public & private sector bodies, medical services, faith networks, businesses) to work together to end the need for rough sleeping this winter. If you would like to be involved in the solutions and you are interested in joining the GMHAN mailing list, please email gmhan@streetsupport.net. Andy Burnham's most recent blog can be found here.
Everyone's vision is to end rough sleeping in Greater Manchester. Progress has been made already and this looks like it could be the start of that end.
(Part Two of this report to follow)