This year's winter bed scheme for people sleeping rough in Southampton comes to an end on Monday 1st March.
Paul Woodman from Street Support Southampton helped organise the offer following the success of last winter's beds across seven local churches.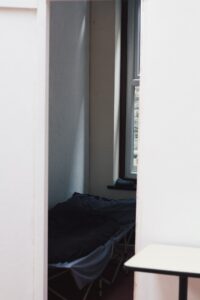 He said: "Working with the council and its partners, including public health, we were able to provide a warm place to stay over 280 times during this winter's storms and cold weather. Following the Government's guidelines, we created pods inside a church hall, unused during the pandemic and owned by Southampton Lighthouse International Church, SLIC. Each pod had its own bed and an exterior window to reduce the risk of COVID infections. I am grateful to the 60 volunteers, who supported the two-month scheme which opened every night to people who had been referred.
It's another example of the joint initiatives across the city to tackle rough sleeping – all listed on the Street Support website.'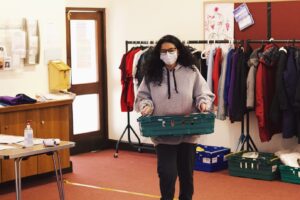 Speaking from Lighthouse Church, Sanjay Rajo said 'We were so pleased to open up our church and welcome people into the building, especially on the bitterly cold nights. They received a hot meal, breakfast and a takeaway lunch each day, all served by volunteers.'
This provision of food, volunteers and further administrative support came about in part thanks to the involvement of Love Southampton – a collaboration of local churches and Christian charities, including SLIC and Street Support Southampton, working together to bring about social change.