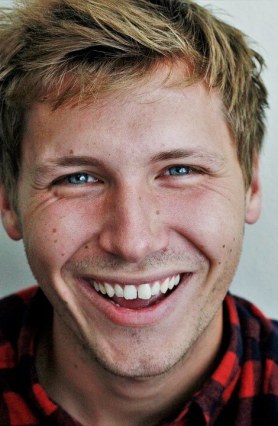 When he was 16 years old, Will came to Nightstop seeking support after being left with no choice but to leave home.
After a short period of staying with our volunteer hosts he was able to move into supported accommodation where he stayed for 2.5 years.
Feeling confident and in control Will moved back to his family home and in the town where he grew up. Unfortunately, this wasn't going to be the fresh start he had anticipated. Shortly after moving home, his friend took their own life. This left Will dealing with the forgotten feelings of depression and anxiety. Life at home started to become overbearing so he moved back to Exeter and started sofa surfing at a friend's flat. Eventually this was no longer sustainable and Will was once again faced with being street homeless.
Exeter City Council housing team referred Will back to Nightstop. The Nightstop young person's coach immediately started working with Will, recognising his struggle with depression and anxiety was giving him a low quality of life.
Since being back within the Nightstop service, Will has applied to several supported accommodations, made many job applications and attend Job Centre appointments. He has also attempted to register with the doctor so he can seek further help with his mental health.
Will has now moved into his own flat with a social landlord. Nightstop Devon was able to provide a starter care package of toiletries and other basic items, given some furniture and a television, all of which have been kindly donated to the service by members of the public. He was also provided a foodbank voucher to help get some essential food items.
Will has kept in touch with the Nightstop Devon team and pops into the office every now and then to say 'hello' and to update us on his progress. It's wonderful to know Will feels confident to keep in touch and it's also a pleasure to see him.
*To protect Will's privacy the image shown is of a model.